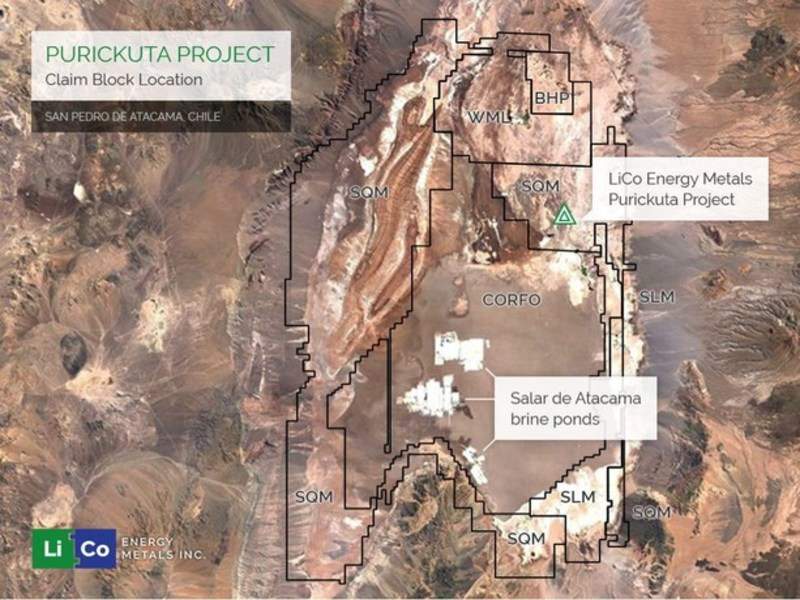 LiCo Energy Metals has signed a non-binding letter of intent (LoI) with Durus Copper Chile Spa of Santiago to gain up to 60% of an interest in the Purickuta Lithium Exploitation Concession.
The Purickuta Lithium Concession (Purickuta Project) is located within Chile's Salar de Atacama.
Salar de Atacama is one of the largest active sources of lithium.
Under the LoI, LiCo Energy needs to pay $8.4m in cash and issue five million shares as acquisition proceeds after signing the definitive option agreement.
LiCo Energy also needs to make certain development commitments within the term of the option agreement.
LiCo Energy chief operating officer Tim Fernback said: "We are excited about the opportunity to earn a significant interest in a lithium concession located in the world's most prolific lithium brine deposit, Chile's Salar de Atacama.
"Having two lithium giants, SQM and Albemarle, as neighbours in the salar gives us confidence that we will be able to develop this concession alongside our Chilean partner, Durus Copper, for the benefit of our shareholders."
The Purickuta Project provides a low-cost resource definition opportunity and a near-term production opportunity.
The size of the project fits well within the capability of a junior firm looking to define reserves and set-up production facilities.
"Within the Salar de Atacama, lithium brines are found within 140ft of the surface."
Furthermore, this project is located in near the existing pumping and solar evaporation installations.
Within the Salar de Atacama, lithium brines are found within 140ft of the surface, which leads to low-costs in exploration and extraction. This project is close to power, labour, communications, transportation and other important infrastructure.
Upon receipt of National Instrument 43-101 report, LiCo Energy plans to conduct a preliminary resource definition programme.
One of a few 'exploitation concessions' granted within the Salar de Atacama, the Purickuta Project covers 160ha area.
Under its work commitment obligations, LiCo Energy is required to complete NI 43-101 compliant report, undertake Preliminary Economic Assessment and Project Feasibility Study.
The acquisition is subject to TSX-Venture approval.
---
Image: Purickuta Project. Photo: courtesy of LiCo Energy Metals/ Pr Newswire.