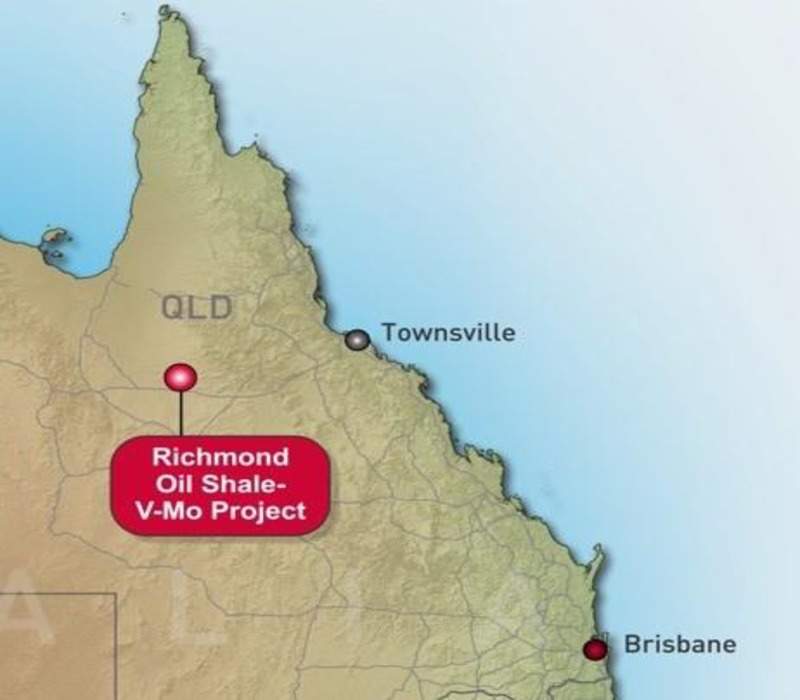 Intermin Resources has signed a binding heads of agreement with AXF Resources to form a strategic joint venture to develop Richmond Vanadium-Molybdenum project in north-west Queensland, Australia.
Intermin owns complete interest in three Mineral Exploration Permits (EPM25163, EPM25164 and EPM25258) that covers 285 blocks near Richmond with 100% metal rights to Global Oil Shale's Julia Creek MDL 522.
Intermin managing director Jon Price said: "Richmond is a multi-billion tonne project that requires significant funding and focus to take it forward so we are delighted to be working with the highly credentialed AXF team to advance a technical and commercial outcome."
This project includes vast areas of Cretaceous Toolebuc Formation that hosts large vanadium and molybdenum mineralisation. Intermin has conducted extensive beneficiation testwork and drilling at the site from 2008, creating a technical database.
Earlier, Intermin focused on upgrading the fresh oil shale through mineral dressing procedures with an aim to produce Kerogen concentrate. When processed, this Kerogen concentrate leaves an ash that contains vanadium and molybdenum for metal recovery.
Intermin was seeking a joint venture partner to assist with the subsequent stages of development of this project and help in conducting further testing to work out a technical solution for economic mineral extraction.
"Richmond is a multi-billion tonne project that requires significant funding and focus to take it forward."
This joint venture with AXF will also enable Intermin to procure necessary funding.
AXF managing director Dr Shuang Ren stated: "AXF is delighted to participate in this world-class project with some key challenges. AXF will work closely with Intermin to advance the project."
Under the heads of agreement, AXF can earn 25% of the project area by funding A$1m within a one-year period. AXF can increase its ownership at the project by another 50% by spending another A$5m over a three-year period.
During the funding period, AXF will be authorised to conduct the exploration programme and tenure according to the direction of a joint venture committee formed with representatives of both companies.
Intermin and AXF will sign the formal agreement within the next 60 days.
---
Image: Richmond project location. Photo: courtesy of Intermin Resources.