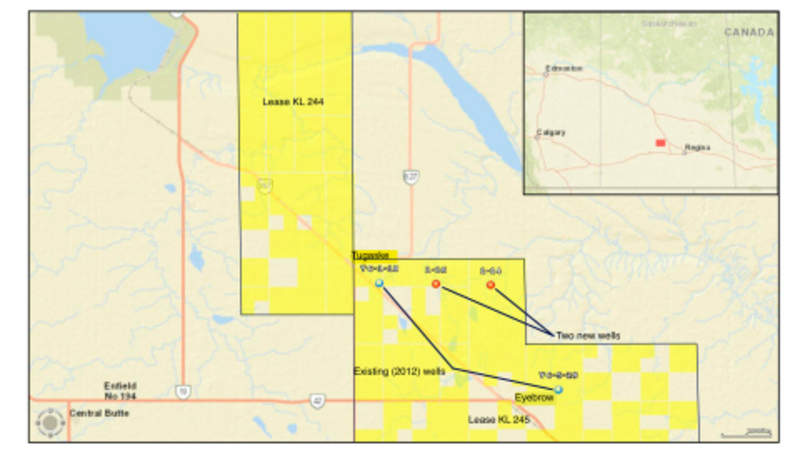 Gensource Potash Corporation has started a drilling programme at its wholly owned Vanguard property in central Saskatchewan, west-central Canada.
The Vanguard project comprises two subsurface mineral leases, KL 244 and KL 245, that surrounds the towns of Tugaske and Eyebrow located in Saskatchewan.
The company has planned to drill two vertical resource confirmation wells in the south and east of Tugaske.
Through this drilling activity, the company looks to confirm resource extent and grade in the area adjacent to the resource wells spud in 2012. It also aims to upgrade resource categorisation from Inferred to Measured and Indicated and issue a revised NI 43-101 Resource Report.
The drilling will also assist in the integration of the resource into the ongoing feasibility study and the subsequent conversion to reserve.
Well locations were selected based on the resource estimation criteria and seismic interpretation from the 2D seismic programme shot in 2012.
According to the plan, both wells will be vertical and core will be retrieved from top to bottom of the Prairie Evaporite formation.
After recovery, the core will be analysed for KCl/K2O (potash) grade and other geological features.
The company has completed the procurement process and hired Akita Drilling to complete the two well programmes.
Akita Drilling will be assisted by many service providers at the site, led by Artisan Consulting, the company responsible for drill site supervision and coordination.
"The core will be analysed for KCl/K2O potash grade and other geological features."
Drill site land lease agreements have already been signed with land owners and construction of the first lease area has started.
The rig move is planned by the end of 19 November and drilling will start shortly afterwards. It is expected that each well will take nearly 12 days to complete.
Gensource president and CEO Mike Ferguson said: "We are excited to be kicking off the drilling programme at Vanguard. As we've consistently communicated, a small project such as that planned for the Vanguard area is triggered by the required 'market' demand for the product: Now that we have a signed off take agreement in place, it is satisfying to see the beginning of detailed project development work like drilling and the detailed feasibility study.
"Timing of the drilling and assaying work has been managed to ensure that the results, i.e. resource estimation and 43-101 resource report, will be available for inclusion in the already-underway feasibility study. We will continue to communicate our progress as we go."
---
Image: Map showing new and historical (2012) drilling. Photo: courtesy of BusinessWire/Gensource.