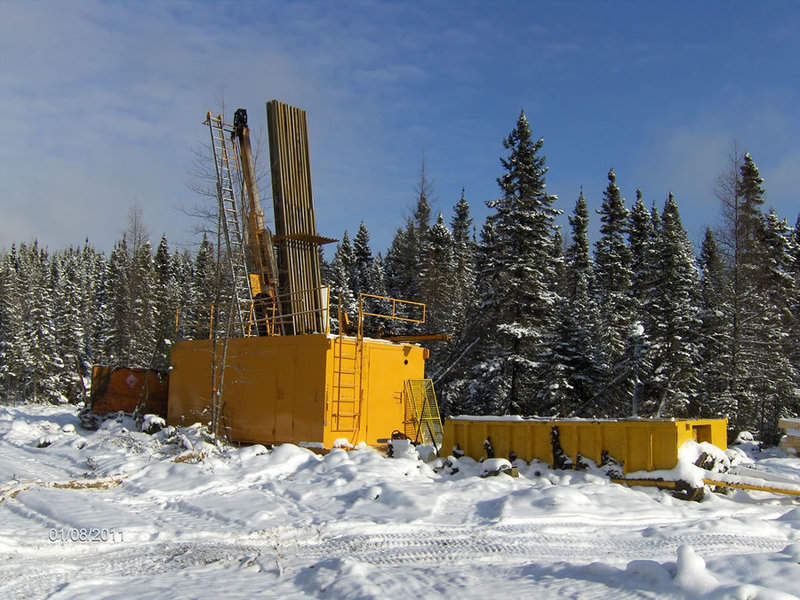 Explor Resources has started the Diamond drilling programme at its Kidd Township Property that surrounds the Open-Pit in Kidd Township, 20km north of Timmins, Ontario, Canada.
The Kidd Township's Group of Properties includes an area of around 2,805.20ha.
The company has completed a geophysical programme at the property to define the targets and accordingly started the 3,000m diamond drilling campaign, which is currently underway.
This property is situated in the Greenstone Belt mainly composed of sequences of Meta-Volcanic rocks cut by faults and deformation zones.
Explor has completed an exploration drilling at the property that identified a Major Fault Structure, which runs to the west of the open-pit in a north-west south-east direction. Procured geophysical data also support the findings.
Falconbridge conducted drilling at the site in 1998 to the south-east of the Open Pit in which four of the five samples returned Zinc values ranging from 4,200ppm to 8,900ppm and Copper values between 700ppm and 2,280ppm.
"Some electromagnetic targets found in the magnetic boundaries imply the presence of Rhyolite/Basalt."
Multiple untested airborne electromagnetic (AEM) conductors identified surrounding the Open-Pit of the Kidd Township Group of Properties require further investigation.
Some electromagnetic (EM) targets found in the magnetic boundaries imply the presence of Rhyolite/Basalt.
The mine located at the centre of Kidd Township Group of properties has produced approximately 153 million of Base Metal Ore (Cu-Zn-Pb-Ag) since starting production in 1966.
A Canada-based natural resources company, Explor Resources holds mineral holding in the provinces of Ontario, Québec, Saskatchewan and New Brunswick.
Currently, the company is focusing on exploring the Abitibi Greenstone Belt.