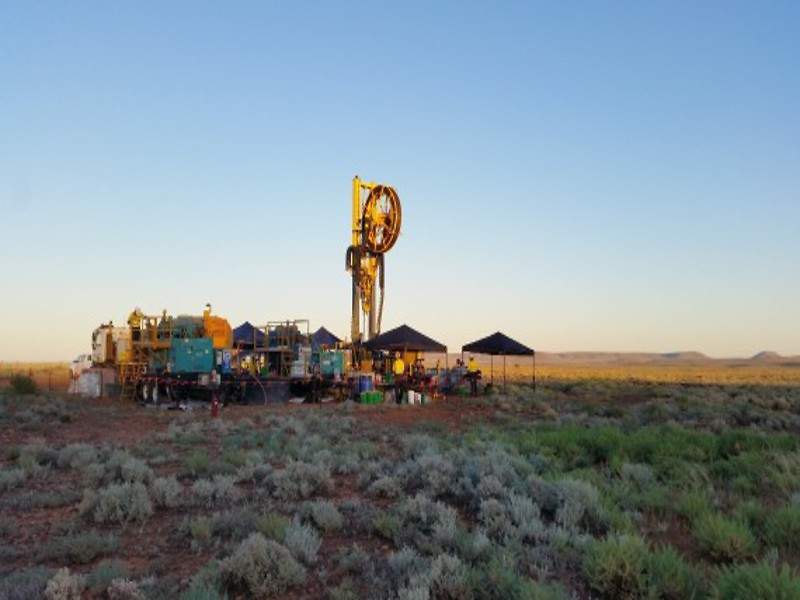 Deep Exploration Technologies Cooperative Research Centre (DET CRC) has developed coiled tubing drill rig, RoXplore, which has undergone successful field drilling trials that were conducted 20km west of Port Augusta in South Australia.
The selected trial site was situated next to a previously drilled location which saw the use of conventional (diamond) drilling methods.
The area has a thick cover sequence of the Olympic Iron-Oxide-Copper-Gold (IOCG) in South Australia.
In coiled tubing drilling, the drill string is a continuous, malleable steel coil, whereas conventional methods use individual steel rods that must be connected and disconnected.
In the trials, the RoXplorer hybrid rig first drilled, cased with steel pipe and cemented the top at approximately 30m of the hole.
The main hole was then drilled through the cement and into an open formation with a downhole hammer and percussion bit that was powered by a downhole motor.
The rig drilled 367m in four successive 12 hour shifts, for an average of 92m per shift and at an average penetration rate of 15m an hour. This compares with around 25m per shift at an average penetration rate of 3m an hour for diamond drilling in the adjacent hole.
The hole was terminated at over 400m depth after intersecting the target basalt.
DET CRC CEO Richard Hillis said: "It is a revelation to watch rapid drilling with no rotation, no-one near the drill string, no rod handling and no fluids on the surface.
"When going well, it is wonderfully dull. When tripping in and out of the hole it is wonderfully quick. Not many people see the start of a revolution in an industry and I was lucky enough to see one on the Eyre Peninsula."
The 15t RoXplorer Rig can be transported through road transported without special permits.
"When going well, it is wonderfully dull. When tripping in and out of the hole it is wonderfully quick."
The rig offers significant improvement in safety as the necessity of manual handling of individual rods does not arise.
This system also offers environmental benefits because drilling fluids are fully recycled using an above-ground AMC solids removal unit (filters and centrifuges) and no sump is dug.
The final field trial is scheduled to be conducted around the middle of the year, when it will be offered to DET CRC partners for licensing.
The timing of commercial release of the RoXplorer Rig will be subject to the licensing process and its commercialisation by the licensor.
---
Image: DET CRC conducts successful trial of drill rig RoXplore. Photo: courtesy of DET CRC.