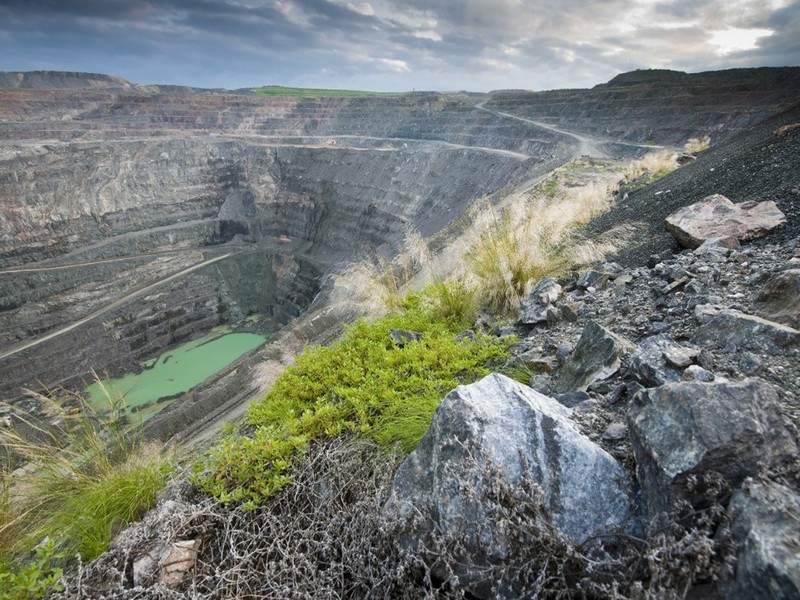 De Beers Group is leading a research project that aims to deliver carbon-neutral mining at some of its operations in five years.
The research project is a collaboration between scientists both from De Beers Group and internationally, and will investigate the potential to store large volumes of carbon at the company's diamond mines through the mineralisation of kimberlite tailings.
Kimberlite tailings are left behind as residue after diamonds have been removed from the ore.
The project seeks to accelerate what is already a naturally occurring and safe process of deriving carbon from the atmosphere and storing it at a speed that could negate man-made carbon emissions.
As per estimates made by scientists, carbon storage potential of kimberlite tailings produced by a diamond mine every year could offset up to ten times the emissions from a typical project.
De Beers Group's project lead for the initiative Dr Evelyn Mervine said: "This project offers huge potential to completely offset the carbon emissions of De Beers' diamond mining operations.
"Mineral carbonation technologies are not new, but what is new is the application of these technologies to kimberlite ore, which is found in abundance in the tailings at diamond sites, and which offers ideal properties for the storage of very large volumes of carbon.
"As part of the project, we are looking at how these existing technologies can be modified to develop specific solutions suitable for storing carbon in kimberlite tailings.
"The research is in its early stages and it may take some time before it is economically or practically achievable to tap into this full storage potential. However, even just tapping into a small amount could greatly reduce the net emissions at many of our mine sites in the near future, and possibly lead to carbon-neutral mining at some sites within the next five to ten years.
"This offers ideal properties for the storage of very large volumes of carbon."
"As technology improves over time, more and more carbon could feasibly be stored in kimberlite tailings, meaning we could ultimately offset more emissions than we are producing."
The work being carried out by the project team could have significant applications for the broader mining industry.
De Beers Group CEO Bruce Cleaver said: "By replicating this technology at other mining operations around the world, this project could play a major role in changing the way not only the diamond industry, but also the broader mining industry, addresses the challenge of reducing its carbon footprint."
This project was started last year and the mineral carbonation potential assessment studies are currently underway for Venetia Mine in South Africa and Gahcho Kué Mine in Canada.
---
Image: Venetia Mine in South Africa. Photo: courtesy of De Beers Group.