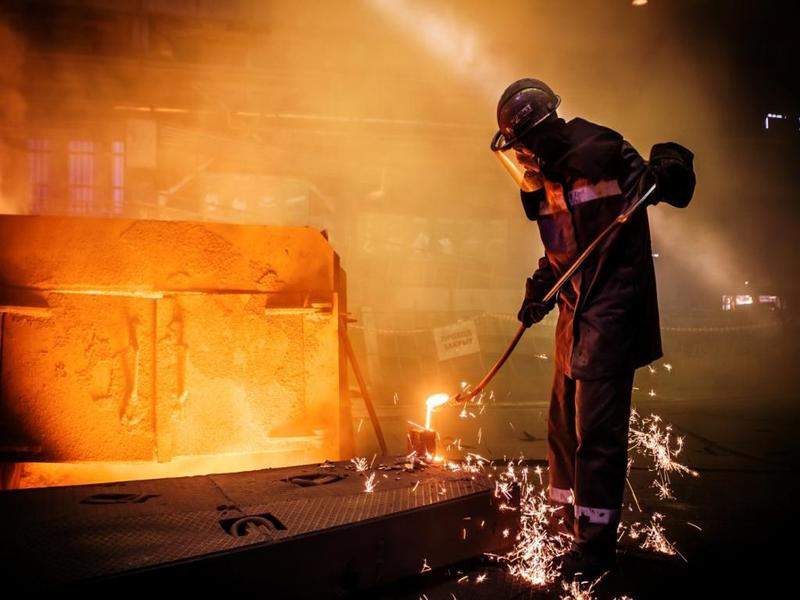 Bushveld Minerals has signed a definitive sales and marketing agreement with Wogen Resources, which will assist in financing Bushveld Vametco's conditional acquisition of a 78.8% interest in Strategic Minerals (SMC) from Evraz Group.
Bushveld Vametco previously provided the signed term sheets as proof of funding to Evraz to receive financing for this acquisition.
Wogen has become marketer and distributor of Vametco Alloys' Nitrovan (nitride vanadium) production.
Wogen's financing includes $3m prepayment for Nitrovan as a part of the acquisition debt package, inventory and receivable financing of $6m to optimise Vametco Alloys operations. The agreement sets the terms for full repayment of prepayment facility by the end of next year.
Bushveld Minerals CEO Fortune Mojapelo said: "We are pleased to welcome Wogen as a long-term partner for the sales, marketing and distibution of Nitrovan post completion of the transaction.
"The Wogen Agreement not only takes us a step closer to completing the transformational acquisition of SMC but also provides important working capital finance for Vametco Alloys.
"We look forward to a fruitful and mutually beneficial relationship based on Wogen's extensive experience in commodities trading and distribution across a range of commodity markets including vanadium, servicing customers across the globe."
The five-year agreement also makes Wogen the global marketer of the product on an exclusive basis, except in Japan and Taiwan where Nitrovan is marketed by Sojitz Noble Alloys, a minority partner in SMC.
"The transformational acquisition of SMC but also provides important working capital finance for Vametco Alloys."
Bushveld has also agreed to guarantee Bushveld Vametco's payment obligations under the agreement that can be extended on mutual consideration.
The parent company of Wogen Resources, Sanctuary Partners CEO John Craig said: "We at Wogen are particularly pleased to be assisting Bushveld Vametco with this exciting acquisition and in supporting the company through the development of sales and distribution of its products on a global basis into the future."
The agreement with Wogen is subject to successful completion of the share purchase agreement between Bushveld Vametco and Evraz.
Under the deal, Wogen will receive 15 million Bushveld warrants, which each entitle Wogen to subscribe at any time within three year subscription period, in cash, for one ordinary share in the capital of Bushveld Minerals at the subscription price of 7p.
---
Image: An Evraz Group mine worker. Photo: courtesy of Evraz Group.