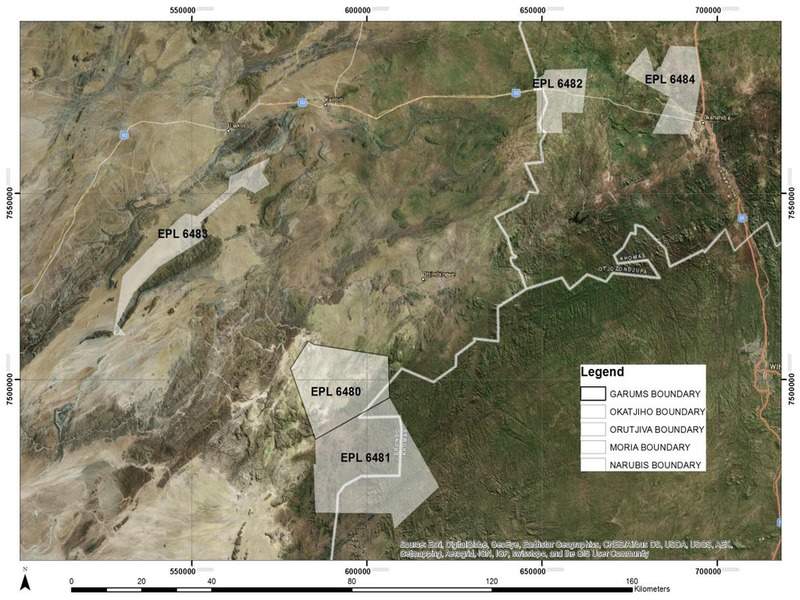 Lithium exploration company Auroch Minerals has announced an option and joint venture (JV) agreement for EPL 5751 to continue to expand its Karibib lithium project in Namibia.
The agreement complements and builds upon the five EPL applications that were announced in November. The deal includes the granted EPL 5751 south-west of the Rubikon and Helikon Lithium deposits.
Auroch Minerals CEO Dr Andrew Tunks said: "The 5751 JV is an exciting exploration opportunity and grows our significant ground holding in the Erongo Region, an area that has sourced over 90% of Namibia's previous lithium production.
"Importantly, our reconassaince work has already identified extensive pegmatites within the tenement. Our goal is to rapidly identify and test large lithium bearing pegmatities of similar age and style to the pegmatites that host the nearby Rubikon and Helikon historical lithium mines."
Preliminary investigation by the company of EPL 5751 confirmed the existence of pegmatites outcropping at surface, the largest being more than 300m in length.
A rock chip sample (B2674) was collected from this pegmatite and assayed 2.73% Li2O.
In addition, three more three pegmatites were identified within EPL 5751, which will be evaluated in detail during the fieldwork.
"Our reconassaince work has already identified extensive pegmatites within the tenement."
Under the option and joint venture agreement signed with Dynamic Geo-Consulting Services, which is the registered holder of EPL 5751, Auroch will pay a non-refundable $7,500 to enter the JV and explore and develop the project.
Auroch may exercise the option at any time within 60 days after Auroch's authorised representatives first visit the area covered by EPL 5751. An option exercise fee of $10,000 is payable to DGS.
The option agreement can be extended based on mutual agreement.
After the option is exercised, EP 5751 will be transferred to a joint venture company, which Auroch will hold a 90% interest and DGS will have the remaining 10%.
Once the transfer is completed and registered, Auroch will pay $20,000 and issue 100,000 fully paid ordinary shares to DGS.
---
Image: Location of EPL 5751 (outlined in red). Photo: courtesy of Auroch Minerals.