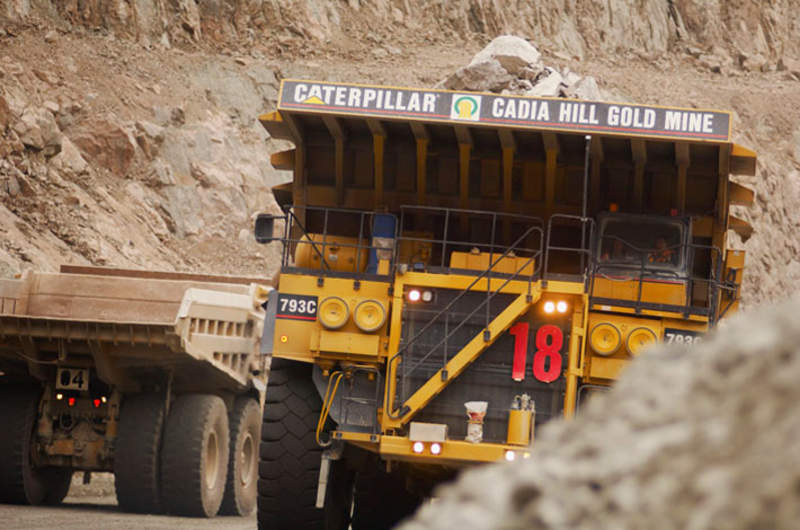 Australian gold producer Newcrest Mining has entered a partnership with Tata Consultancy Services (TCS) to establish an innovation and digital operations centre (IDOC) in India, in a bid to increase the use of automation and artificial intelligence (AI) across its mining operations.
As part of the collaboration, Newcrest will have the opportunity to leverage TCS' expertise in engineering, research and development, data analytics, IoT and process control.
The partnership deal will build on Newcrest's existing digital platforms.
"TCS will help us to fast-track our transformation towards our 2020 aspirations."
Newcrest Mining managing director and CEO Sandeep Biswas said: "We want to enhance and accelerate the way we use automation and artificial intelligence across our business to improve our returns to shareholders. I welcome our new partnership with TCS.
"It presents an exciting opportunity to leverage TCS's and Newcrest's strong track record of innovation. TCS will help us to fast-track our transformation towards our 2020 aspirations."
Through the IDOC facility, the company intends to benefit from TCS' global research and innovation networks to find ways to improve activities across its operations, including ore processing and predictive targeting techniques.
TCS Energy and Resources president Debashis Ghosh said: "We are excited to embark upon this innovation and transformation journey with Newcrest, strongly backed by our Business 4.0 framework.
"Our independent agile method provides the foundation for the strategic collaboration with Newcrest, for the design and adoption of innovative digital mining solutions to enable Newcrest's aspirations."
Newcrest operates a portfolio of mines in Australia, Papua New Guinea (PNG) and Indonesia.