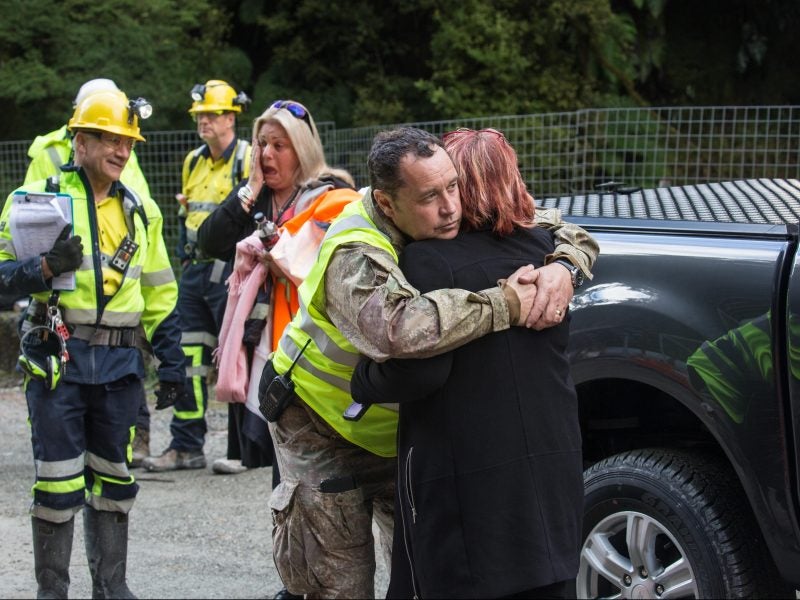 New Zealand officials have re-entered the abandoned Pike River mine on the country's South Island, nine years after a string of explosions killed 29 workers and injured a further two at the project.
The re-entry effort has been organised by the Pike River Recovery Agency (PRRA), a government department tasked with organising the project, and the agency's chief operating officer Dinghy Pattinson led a three-strong team into the mine on Monday. The miners opened the doors to the mine 30m below the surface, which had been sealed after the accident.
The country's Labour party promised to re-enter the mine to learn more about the accident and recover the remains of the victims. While the re-entry project has been repeatedly delayed due to safety concerns,
the final issue, a leaked sampling tube that interfered with oxygen supply, was fixed earlier this month, allowing miners to safety re-enter the mine.
"Watching those doors open and seeing the light enter that dark tunnel for the first time in years was incredibly emotional," said Anna Osborne, a member of the Pike River Family Reference Group (FRG), a body representing 29 of the victims' families. "We've known we are going back in for a year now, today it feels like it.
"This is the start of a journey that will end with truth and justice."
The mine was opened with a number of FRG members present, and the PRRA has shared a video showing the three officials opening the mine's doors, to cheers from the assembled crowd. The accident was New Zealand's most deadly mining disaster since 1914, and the government has committed around NZD36m to the recovery effort, to cover expenses such as the construction of a nitrogen plant to vent methane gas from the mine.
For many members of the PRRA and the FRG, the re-opening is the result of close to a decade of work.
"In my mind I know this is just one moment in a long process that we have been planning for since the agency was created, but to stand there today and see the doors open hit me in my heart," said FRG member Sonya Rockhouse.
"And to think, all this might never have happened if we hadn't blockaded the sealing of the drift and if New Zealand hadn't stood with us. It's just incredible."
Pattinson and PRRA chief executive Dave Gawn also discussed the next steps of the operation including progressing to a second blockade at 170m below the surface, which will require draining weirs which have filled with water since the accident, and expanding the ventilation infrastructure that was put in place to enable access to the doors at 30m. The officials estimated that it will take up to eight weeks to reach the 170m checkpoint, and that plans for future exploration will be made during this time.