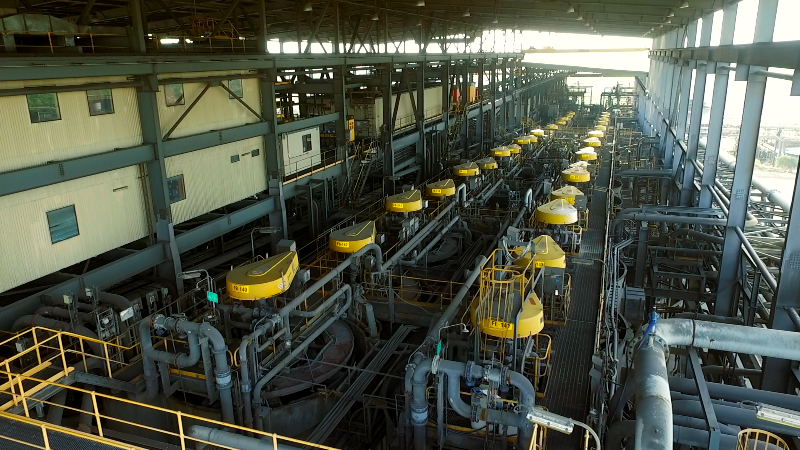 New Century Resources has improved metal production rates and decreased operating costs at the Century operation by incorporating a full cleaner circuit at its zinc processing facility in Australia.
Situated at Lawn Hill, 250km north-west of Mount Isa in the Lower Gulf of Carpentaria, the Century mine started open-pit production in 1999.
The company initiated slurry commissioning and optimisation of cleaners 2B, 3B and 4B as part of the increase to 12 million tonnes per annum.
The cleaner circuit upgrade is delivering enhanced metallurgical performance, with zinc recovery increasing to a seven-day moving average of 52% and shift results up to 55% this month.
From May to August, the Century mine increased average daily zinc metal production by over 30% and reduced costs by 24%.
New Century said the upgraded cleaner circuit has also resulted in enhanced zinc concentrate product quality, with operations now regularly achieving average zinc grades of 49% to 50% zinc.
The cleaner circuit optimisation is expected to continue for the next two months. The Century operational performance is estimated to continue to advance based on additional enhancements so far in this month.
New Century expects to achieve mid-range quarter production guidance of 23,000 tonnes to 29,000 tonnes of zinc metal at C1 costs of $0.95/lb to $1.07/lb.
The company anticipates December quarter guidance of 27,000t to 33,000t zinc metal at C1 costs of $0.87/lb to $0.98/lb, including treatment charges.
During its 16 years of operation, the Century mine produced and processed an average of 475,00tpa zinc concentrate and 50,000tpa lead concentrates at Lawn Hill.
The product was transferred in slurry form through a 304km underground pipeline to Century's Port facility at Karumba for shipping to smelters in Australia, Europe and Asia.
New Century acquired the Century Mine when it stopped production in 2016. Following the rehabilitation, which was completed in August 2018, the mine successfully entered production.