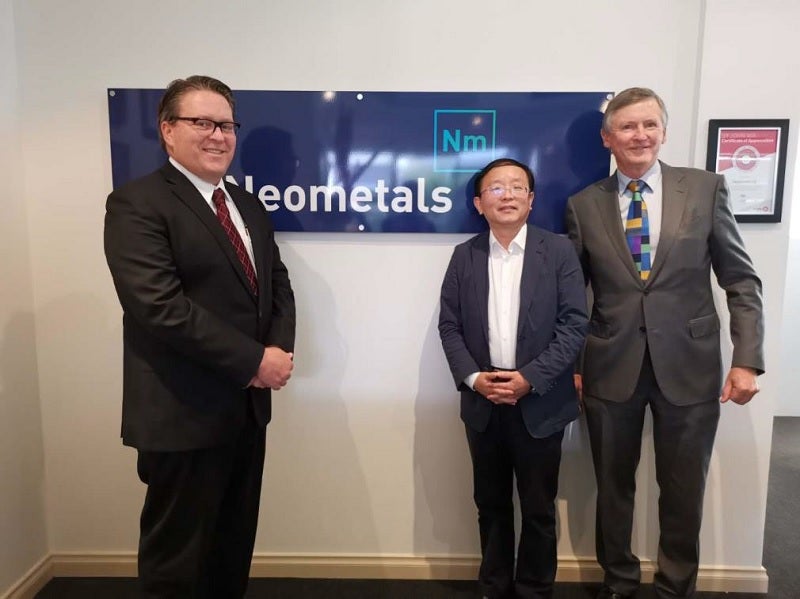 Neometals has signed a memorandum of understanding (MoU) with the Institute of Multipurpose Utilisation of Mineral Resources Chinese Academy of Geological Sciences (IMUMR) to jointly develop its Barrambie titanium-vanadium project in Western Australia.
Under the MoU, the partners will evaluate and develop Barrambie, creating a pathway for a commercial production joint venture (JV).
Neometals managing director Chris Reed said: "IMUMR's commitment bodes well for further development at the Barrambie VTM project and supports the Neometals development and acquisition coststo date to prove up the Barrambie resource as one of the world's richest titanium and vanadium deposits.
"Neometals successfully developed its Mt Marion lithium project by building inherent value and then fast-tracking development with strong partners.
"We intend to adopt a consistent development approach at Barrambie, albeit retaining a more material JV interest in the operating integrated project."
Neometals stated that the MoU has the potential to considerably reduce development costs.
The MoU contemplates that the JV will be structured with Australian Titanium, the wholly owned subsidiary of Neometals, retaining ownership of the Barrambie project if the parties are satisfied with the outcome of the evaluation activities.
The JV will also get a right to extract, beneficiate and transport a fixed quantity of ore from the project, with Australian Titanium.
Neometals will own 50% interest in the JV's right to mine a fixed quantity of ore at Barrambie, the beneficiation plant and the integrated chemical business in China, through a 100% owned subsidiary company.
The company noted that test work and engineering studies are expected to take 18 months, leading to JV final investment decision (FID) consideration around mid-2021.
In March, Neometals completed the previously announced sale of its 13.8% stake in the Mt Marion Lithium Project in Western Australia to its co‐shareholders, Ganfeng Lithium and Mineral Resources (MRL), for A$103.8m ($73.71m).