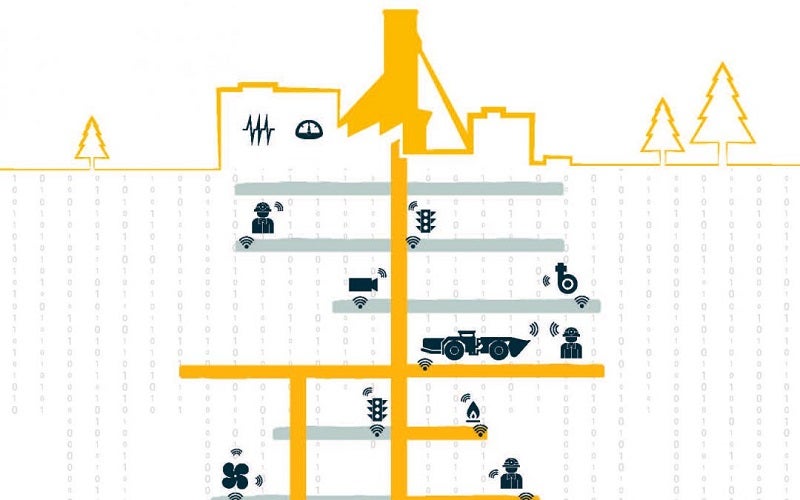 Sensera's fully-owned subsidiary Nanotron has agreed to partner with mining technology company Meglab to improve safety and productivity in the industry.
Under the partnership, Meglab will incorporate Nanotron's location-awareness technology as a key component of its web-based Imagine platform, a modular mine management system.
The platform provides real-time visibility of the underground mine environment.
Nanotron's swarm bee modules enhance Imagine's functionality by enabling users to efficiently track the location and status of mining equipment and workers, as well as dangerous proximity to other vehicles or machines.
Through real time location monitoring of workers, vehicles and machines throughout a mine site, the platform can provide smart ventilation automation and mine evacuation support.
It also facilitates lamp assignment, face reports, as well as calls for assistance and collision awareness, resulting in a more efficient work environment.
Meglab president Louis Valade said: "We chose Nanotron's location-aware IoT technology because it is light-weight, yet powerful, long range and autonomous.
"It provides robust radio coverage in harsh mining environments. Nanotron's solutions have proven to be reliable and efficient and can smoothly scale to the needs of any mining application."
Nanotron CEO Dr Jens Albers said: "Meglab is an expert in mining solutions, and the fact they have chosen Nanotron's technology for their Imagine tracking platform is a valuable vote of confidence."
Introduced in 2016, Imagine has continued functionality over successful deployments in mines across the US, Mexico and Canada.
The partnership with Meglab will enable Nanotron to gain incremental swarm bee module sales. It aims to provide location-awareness driven intelligence to mines throughout North America.
The company's swarm bee modules are available either with a Chirp or UWB radio technology, with a common pin-out.