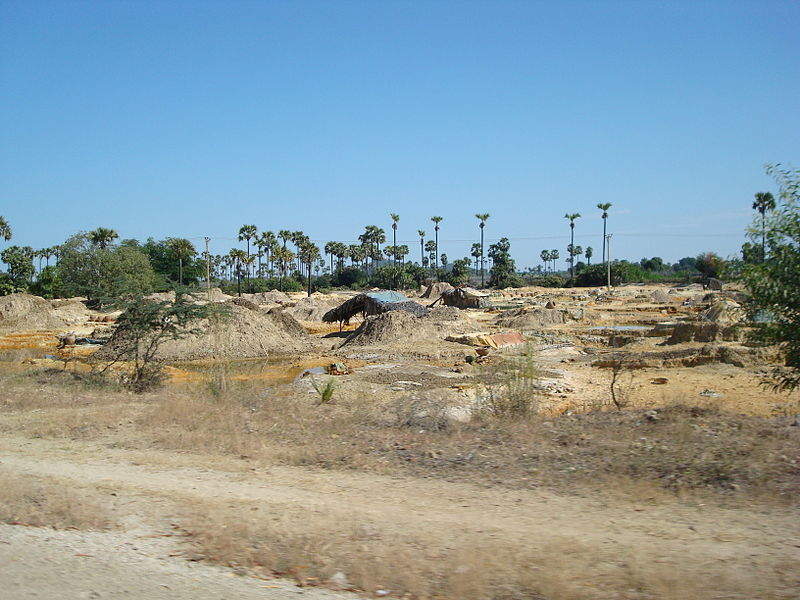 Myanmar's Ministry of Natural Resources and Environmental Conservation (MONREC) has announced that local and foreign investment in mining operations in the country will be permitted, following an assessment of the industry's environmental impacts.
Mining was suspended in 2016 due to concerns over the environmental damage caused by the industry and legal confusion. Inconsistencies were found between rules directed at mining unions and those operating at a state-wide level on the matter of permissible distance of mining operations from water sources. The confusion grew around the 2012 Environmental Conservation Law, which has since been altered in line with the 2018 Myanmar Mining Rule.
"We have since inspected up to 519 mining sites and made many reforms. We believe the mining sector is now ready to contribute to our nation's development," said U Khin Latt Kyi, director general of MONREC's mining department. "The mining sector is now open to local and foreign investors after two years."
The ministry will now allow foreign companies to invest in large-scale sites covering over 500,000 acres, as well as medium-scale operations of up to 247.1 acres. MONREC will also permit investment in small-scale precious metal sites of up to four acres, other mineral sites of up to ten acres, and raw industrial material and precious stone sites of up to 20 acres.
The Mining Rule, which came into force in February this year but has since been updated, also gives stage and regional governments authority to oversee small-scale mining blocks. It requires investors to seek permission from the Union Minister's Office to work with large- and medium-scale projects, or from the Department of Mines for smaller operations.
Australian mining company PanAust has already received permission to conduct feasibility studies in Myanmar's Wuntho region, and several foreign companies from Australian, China and Japan are seeking similar permits.
"However, we can't give permission for foreign investments directly," said U Khin Lat Kyi. "We have to submit these applications to the government, which will grant permission. Wuntho has been contracted for the first time. I think at least six or seven investments will come to exist in the next three or four months."
Mining in Myanmar has struggled recently, with thousands of miners facing unemployment following a dispute between the National Prosperity Company and the national government after it emerged the former was not able to produce enough gold to pay to the latter as part of a mining licence granted in 2011.