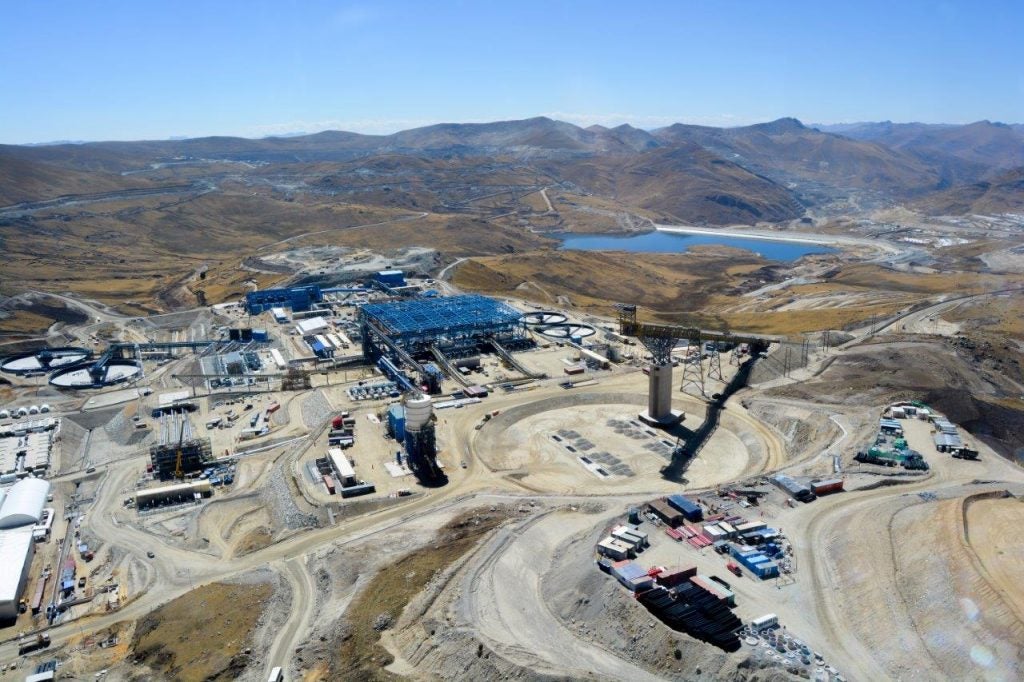 Chinese miner MMG is looking to make a $2bn investment over the next five years for the expansion of its Las Bambas copper mine in Peru, reported Reuters citing an executive.
The company is also considering potential acquisitions to boost production at the mine.
At the Perumin mining conference, Las Bambas general manager Edgardo Orderique said that the company plans to double copper production by 2025 and further double it by the end of this decade.
The mine is expected to produce 240,000t of copper this year, following years of declined production as a result of reduced ore grades and social conflicts.
Said to be one of the world's largest copper producers, Las Bambas started production in 2016 following a decade of exploration, construction and development.
The mine faced frequent disruptions from indigenous communities, who claim the mine's large mineral wealth failed to support better living conditions.
Orderique added: "The cost of the conflict since 2016 to date is of about 528 days of interrupted operations, almost a year and a half that we have gone through this situation."
At the Las Bambas site, the company also faced opposition from the indigenous Huancuire community for its work to build a second pit. The community used to own the land, where the pit is planned to be built.
Orderique said the company plans to build the second pit in the 'following months' to compensate for the tumbling ore grades at the mine's current pit.
Las Bambas is a joint venture project between the MMG (62.5%), CITIC Metal (15%), and a wholly owned subsidiary of Guoxin International Investment (22.5%).