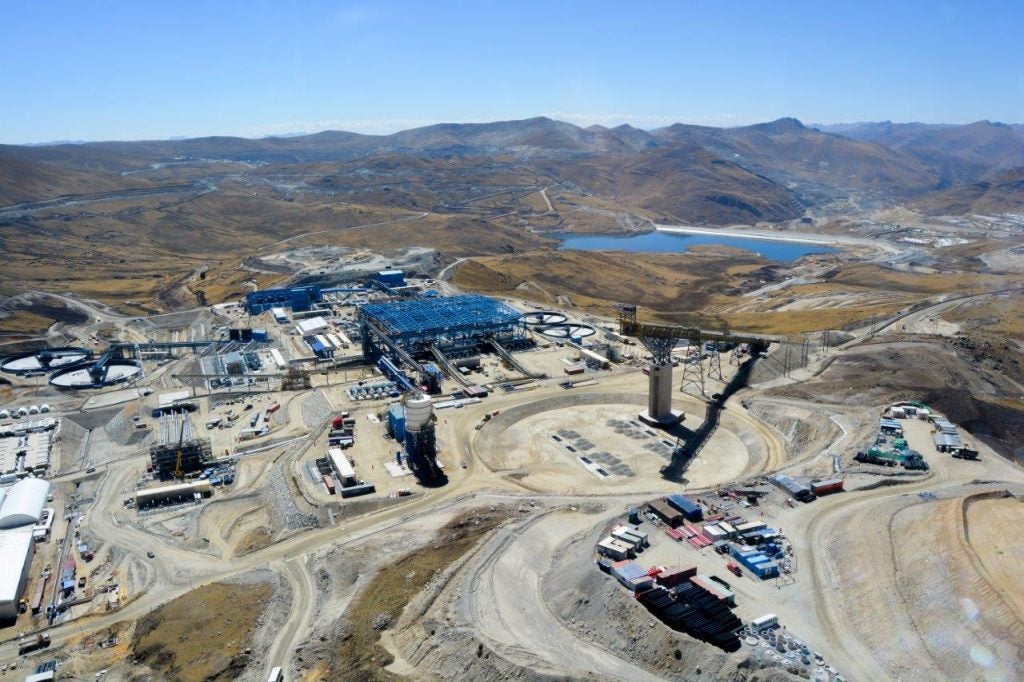 Chinese state-controlled firm MMG has recommenced production at the Las Bambas mine in Peru, with its output now returning to normal levels after a two-month cessation due to protests, reported Reuters.
Located in Cotabambas in the Apurimac region, the mine produces copper concentrate, with by-products of gold and silver, as well as molybdenum concentrate via conventional processing methods.
The project is a joint venture between the MMG (62.5%), a wholly owned subsidiary of Guoxin International Investment (22.5%) and CITIC Metal.
In April, MMG suspended operations at its copper mine following protests by the Fuerabamba and Huancuire community members, who claimed that the company created lapses in its social investment commitments.
Peru ranks as the world's second-largest copper producer while the Las Bambas mine accounts for 2% of the global copper supply, stated Reuters.
The mine restarted some production last month following the communities' agreement to a temporary cease-fire.
This truce between the firm and the communities is effective until 15 July 2022.
Although protests were concluded, talks have been stalled between MMG and the six Peruvian Indigenous communities over a deal, according to sources.
Huancuire community leader Romualdo Ochoa was quoted by the news agency as saying: "We are talking, but there is no progress, the agenda has been bogged down.
"It is complicated, we could get to the deadline without reaching any agreement."
Ochoa said meetings are scheduled for next week to evade the possible return of protests at the mine site.
MMG said it would not achieve its production guidance of 300,000t-320,000t of copper concentrates this year if a permanent solution is not found for the mine.
Since its commissioning in 2016, the mine was blocked for more than 400 days due to various complaints raised by nearby residents. These complaints ranged from pollution from the mining trucks to a deficiency of financial support for local communities from the mine.