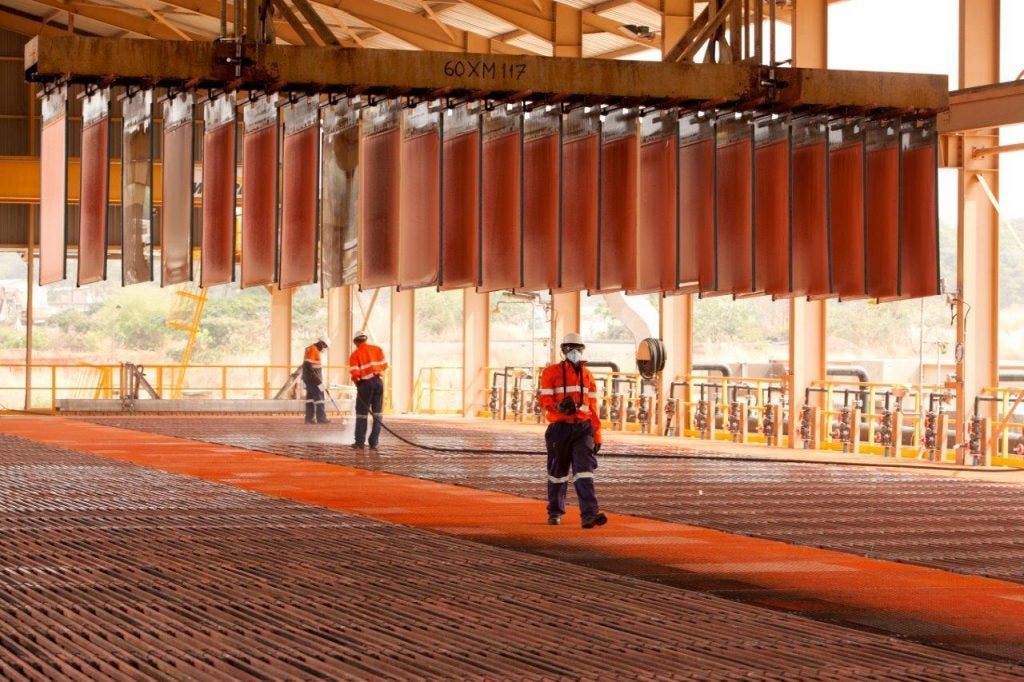 Australian base metal miner MMG has approved the expansion of the Kinsevere operation in the Democratic Republic of Congo (DRC), with an investment between $500m and $600m.
Following the expansion, the project's operational life is expected to extend to at least additional 13 years.
The Kinsevere Expansion Project will mine and process the copper sulphide and cobalt resource at the Kinsevere mine.
MMG expects the expansion project to increase the production of copper cathode to up to 80,000tpa and 4,000tpa-6,000tpa of cobalt in cobalt hydroxide.
MMG CEO Liangang Li said: "We are committed to growing our presence in Africa and following today's commitment, we are excited to start our next phase of growth in this highly prospective region.
"The project adds a significant amount of cobalt production to our portfolio, at a time when demand from electric vehicles and energy storage systems will accelerate and we transition towards a low carbon future."
The firm plans to start construction on the expansion project this year. First cobalt production is scheduled to start in 2023 followed by the first copper cathode production from the sulphide orebody in 2024.
During the construction phase, the mine will continue to produce copper cathode from the remaining oxide orebody.
Li said: "As a first-mover in copper production from sulphide ores in the DRC, we are excited about the opportunities."
Separately, the miner said it has secured regulatory approval for the development of the Chalcomba pit and associated infrastructure at Las Bambas, Peru.
The approval to expand the Las Bambas copper mine despite from the Peru Ministry of Energy and Mines comes despite protests from local indigenous communities, reported Reuters.
The Chalcobamba pit is located around 4km north-west of the Las Bambas process plant near the Huancuire community.
MMG expects the Chalcobamba deposit development to increase copper in concentrate production at Las Bambas to around 380,000tpa to 400,000tpa for the medium term.