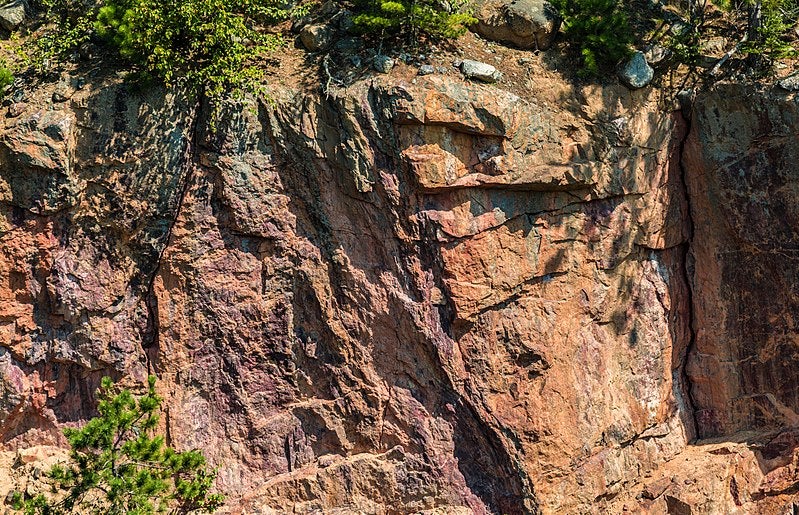 The US Environmental Protection Agency (EPA) has released its 2017 Toxic Release Inventory (TRI), a report on the sources and management of toxic waste in the US, finding that metal mining accounted for half of the country's toxic disposals.
The annual report, which assesses how toxic waste is managed at 21,456 locations across the US, found that these facilities "disposed" of 3.92 billion pounds of waste in 2017. The hazardous chemicals were released into local environments such as the air or water sources, or dumped in facilities such as landfill sites.
While this figure is broadly encouraging, compared to the 30.75 billion pounds of waste "managed" by these facilities – of which  14.61 billion pounds were recycled and 2.83 billion pounds were used for energy recovery – mining still made significant contributions to both waste managed and waste disposed of.
The report analysed data from 85 metal mining facilities, which accounted for 2.01 billion pounds of waste managed, and 1.95 billion pounds of waste disposed of.
Of the seven industries analysed, none came close to mining with regards to total waste disposal. Mining accounted for half of the country's waste disposal, ahead of chemical processing (13%) and electric utilities (9%).
The TRI points out that despite its poor environmental performance, the mining industry's financial performance remains strong. In 2017, the sector employed around 38,000 people and generated production worth $26bn, factors that have contributed to the EPA's positive assessment of the report.
"This year's TRI results give proof that economic growth and an improved environment can go hand in hand," said Alexandra Dapolito Dunn, assistant administrator at the EPA's office of chemical safety and pollution prevention. "For over 30 years, TRI has given the public the right-to-know about chemical releases in their neighbourhoods and showed what companies are doing to reduce and prevent those releases."
The report also showed a fairly consistent increase in the volume of waste managed in the decade from 2007 to 2017, with total waste managed across the industries assessed increasing from around 24 billion pounds to close to 30 billion pounds. Mining in particular reached a ten-year high in 2017, exceeding two billion pounds for the first time.
While the EPA is optimistic about the future of pollution prevention, consistent increases in waste produced creates considerable pressure for new waste management initiatives. Nearly 4,000 new waste management techniques were deployed in 2017, and it is unknown if these projects will effectively reduce waste disposal in the long-term.