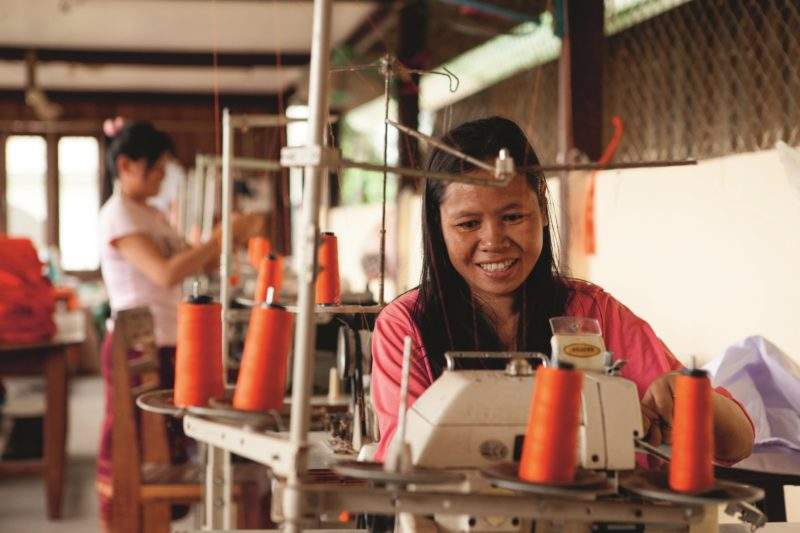 The International Council of Mining and Metals (ICMM) has published a report, that finds that the quality of life of people living in mining-dependent countries has improved faster over the last 20 years than that of people whose economies are not dependent on mining.
'Social progress in mining-dependent countries' defines 53 nations as 'resource-dependent countries' (RDCs), where resources account for more than 20% of export earnings or resource rents account for more than 10% of GDP. Of these 53 countries, 20 are identified as 'mining-dependent countries' (MDCs), 28 as 'hydrocarbon-dependent countries' (HDCs) and five as dependent on both. The ICMM compares how live in these countries has changed from 1995 to 2005, using a range of metrics corresponding to 11 of the United Nation's Sustainable Development Goals (SDGs).
The report found improvements in 78% of the SDG metrics in MDCs, compared with 74% in HDCs. The largest area of improvement was in relation to industry, innovation and infrastructure – with 94% of MDC metrics improving, compared with 90% of HDC metrics – and the greatest difference between the countries was found in relation to producing affordable and clean energy, where 92% of MDC metrics improved, compared with 73% of HDC metrics.
"This report challenges the widely-held perception that an abundance of mineral resources impedes economic and social progress," said ICMM COO Aidan Davy. "Instead the evidence suggests that social progress in mining-dependent countries over the past 20 years has been stronger than in other countries. This report will help sharpen the debate about the potential development contribution of mining within the international development community."
The report highlighted Chile, Ghana, Indonesia and Peru for a more in-depth regional study, and found development similar to that of the global scale. The mining-dependent regions (MDRs) of these countries improved in more than three-quarters of the metrics used to assess development.
Each group of metrics was assigned a score from 0-1, a scale that weighs factors evenly to produce a relative measure of development known as the 'distance to frontier' approach; the MDRs were awarded a distance to frontier score of 0.74 in relation to eliminating poverty, as opposed to the 0.64 awarded to all non-resource-dependent regions covered in the study.
The ICMM points to income inequality as a reason for the initial disparity between MDCs and non-RDCs: in 2015, MDCs lagged behind all non-RDCs by 7% across all of the SDG metrics, but this gap is reduced to 2% when MDCs are compared with low and lower-middle income non-RDCs. The report suggests that further developments to mining-based economies will continue to benefit MDCs in the long-term.
"When leveraged correctly, mineral wealth is a source of sustainable economic development and such positive outcomes are the focus of the World Bank's development agenda," said Sheila Khama, practice manager for energy and extractive industries at the World Bank. "In particular, to achieve meaningful social progress, communities must participate in decisions pertaining to mineral development from the onset."