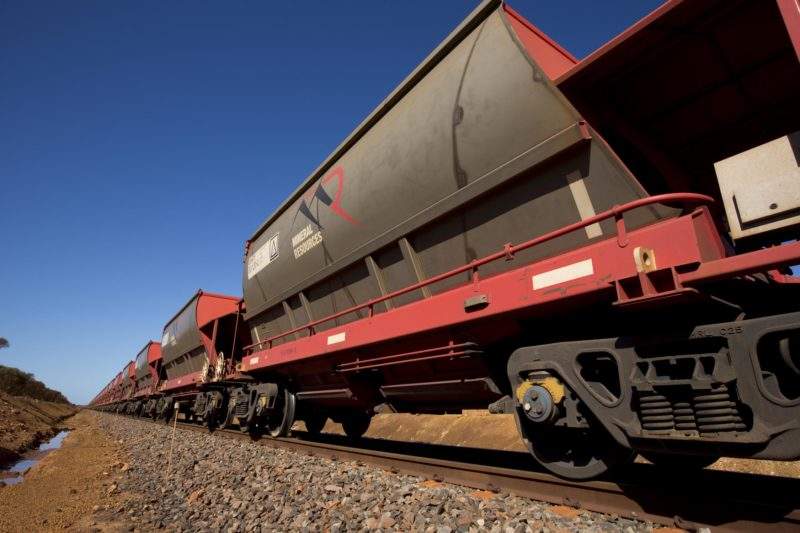 A Mineral Resources train was derailed during a return journey to the company's Koolyanobbing operation in Western Australia on Sunday, the second derailing to take place in the state in the past week.
The accident follows the suspension of BHP's rail operations in the state's Pilbara region last week after a train carrying iron ore travelled 92km without a driver. Neither incident resulted in any injuries; the Mineral Resources train was not carrying any materials, having just delivered 7,488 tonnes of iron ore to the company's Esperance port.
Of the train's 106 wagons, just 30 were derailed during the accident. Mineral Resources claimed that flash flooding and heavy rainfall in the Pilbara washed out some ballast from underneath the track, preventing the train from continuing. The company is working with the track's operator, Arc Infrastructure, to assess the damage to the track, which is expected to be repaired within a week.
Most importantly, no one was injured," said Mineral Resources managing director Chris Ellison. "Mineral Resources continually reviews its operating procedures to ensure we maintain a safe work place and achieve our safety objectives. Initial investigations into this derailment suggest our safe train operating procedures were followed at all times, and that the derailment was caused by a section of the train track being washed out."
The Koolyanobbing operation and the Esperance railways are both new projects for Mineral Resources. The company acquired the former less than three months ago, and the latter saw its first journey to the port last Thursday, with the accident taking place on the return leg.
Mineral Resources hopes that the railway will enable up to 6.25 million tonnes of iron ore to be transported from Koolyanobbing per year.
Between July and September this year, Koolyanobbing mined 263,000 wet tonnes of iron ore, and produced 92,000 wet tonnes, a significant contribution to the company's total lithium and iron ore production in the quarter of 2.4 million wet tonnes.
Mining Technology's Mining Safety content is supported by USA mining safety specialists Carroll Technologies Group.