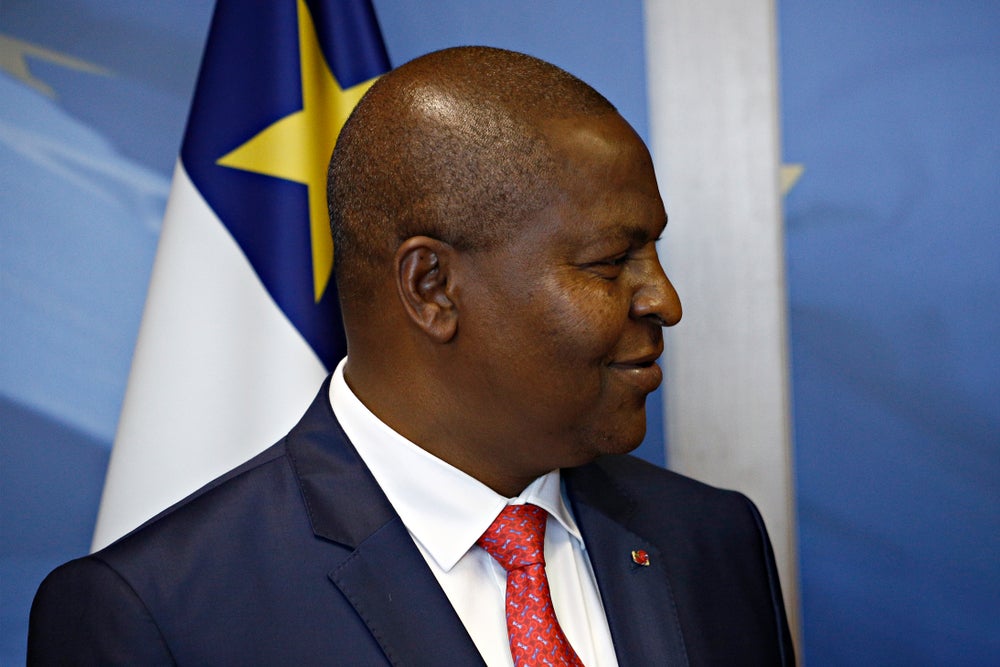 An attack by armed men at a mine in the Central African Republic (CAR) has killed nine Chinese nationals.
Mayor of the nearby town of Bambari, Abel Matchipata, told Agence France-Presse "we have counted nine bodies and two wounded" following Sunday's attack. The victim's bodies were brought to the capital of Bangui later that day.
The victims were Chinese workers at the nearby Chimbolo mine, run by the Gold Coast Group. The attack occurred around 5am local time after attackers overpowered the mine's guards and opened fire. According to Matchipata, operations at the mine site had only taken place days earlier.
The Chinese embassy has asked Chinese nationals to not travel outside the CAR capital of Bangui.
No group has yet claimed responsibility for Sunday's attack but "suspicion fell on" the Coalition of Patriots for Change (CPC) which is active in the area according to Deutsche Welle and the American Broadcasting Company.
The CPC, which was described in 2023 by the Global Centre for the Responsibility To Protect as "a loose alliance of predatory armed groups", is aligned with former president Francois Bozizé. The former president was ousted in 2013, following the formation of a rebel coalition who condemned the Bozizé government for not honouring previous peace agreements.
CPC military spokesman Mamadou Koura has said that the allegations were false, instead claiming that Russian mercenaries planned the attack "with the goal of scaring Chinese [workers] who have been present long before the Russians settled in this part of the country," but did not present any additional evidence.
The Russian Mercenary Group, or Russian Wagner group, was hired by president Touadera for military and security training. The group has been accused of "violently harassing and intimidating" civilians and other innocents by UN experts.
Security in CAR mines
The news comes just days after gunmen kidnapped three Chinese nationals in the west of the CAR near the border with Cameroon. CAR President Faustin Archange Touadera has since planned a trip to China to reassure investors.
Mines in the CAR have faced a number of security challenges in recent years as rebel groups seek to diminish mining operations owned and operated by foreign companies.
Several of the mines operating in the CAR are Chinese-owned, and the Chinese government has rated the CAR as an extremely high security risk for Chinese nationals.
According to a statement from the Chinese Ministry of Foreign Affairs, it "will continue to work closely with other government agencies concerned and subnational governments to do everything possible to protect the safety and security of Chinese nationals and companies in Africa".
In 2020 two Chinese nationals died when local residents staged on uprising against a Chinese-owned mine in Sosso Nakombo in the south-west of the CAR. Additionally in 2018, three Chinese workers were killed after a local leader died while accompanying Chinese miners to a site on a boat trip.