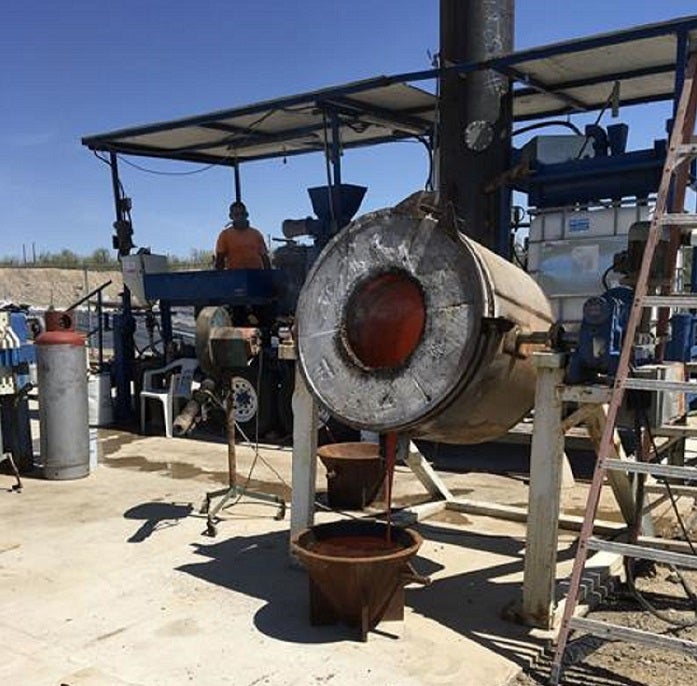 Exploration stage mining company Mexus Gold US has announced the pouring of first gold at its Santa Elena mine in Mexico.
Located 54km north-west of Caborca, in Sonora, the Mexus' Santa Elena mine is a fully permitted project spread over 3200 acres and consisting of seven concessions.
The company said that it used its Merrill Crowe gold recovery system and recovered gold from its first heap leach pad. The remaining precipitate smelting would take another five days.
Mexus CEO Paul Thompson Sr said: "This is a monumental moment for Mexus. It has taken years with many ups and downs but through hard work and the dedication of our staff we've been able to meet this long sought-after goal.
"Mexus looks forward to building out the Santa Elena mine."
The company will continue to mine and crush ore for the second lift on heap leach pad one. It plans to mine fresh ore for the pad to enable uninterrupted leaching and gold recovery.
In June, Mexus announced the continuation of blast hole drilling on the Julio vein system at its Santa Elena mine.
In April 2016, Mexus Gold started work on the Santa Elena site, after receiving all environmental and mining permits.
The mine transitioned from an open-pit to underground operation in September 2014, with the aim of increasing its throughput capacity from 2,500 tonnes per day (tpd) to 3,000tpd.
It was granted a 30-year Mexican Environmental Mining Permit for the Santa Elena project in December 2013.
Mexus Gold fully owns Santa Elena mine as well as the rights to the Ures property located 80km north of Hermosillo in Mexico.