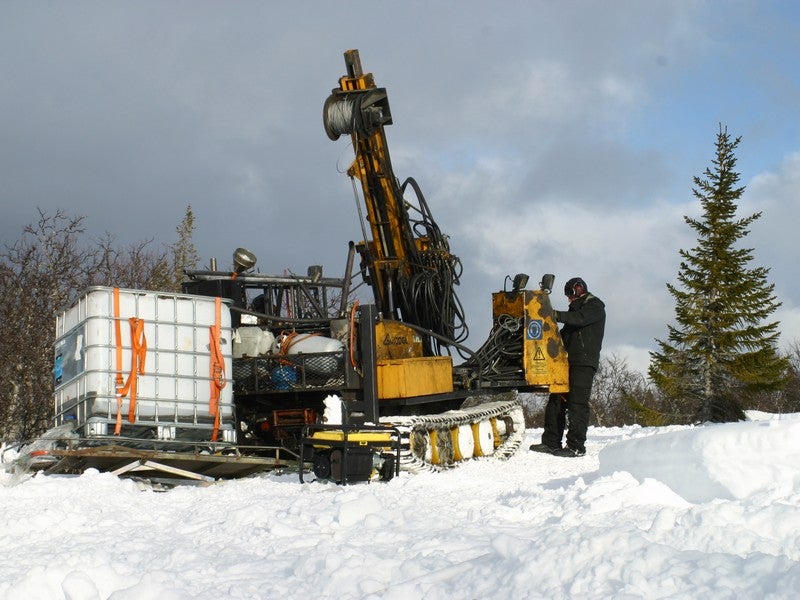 Mawson Gold has reached an option agreement with Elemental Exploration Scandinavia to earn-in up to 85% of the Skelleftea North Gold Project in Sweden.
The 2,500ha Skelleftea North Gold Project is located close to Mawson's flagship Rajapalot project.
According to the option agreement, Mawson paid $15,927 (C$20,000) as reimbursement to Elemental for certain costs incurred to maintain the project.
The firm also issued 260,000 common shares to Elemental, at C$0.16 each.
To earn an initial 75% interest, the company is entailed to incur aggregate expenditures of $2,389,190 (C$3m) over a four-year period.
Furthermore, the firm will have the option to earn a 10% additional interest upon completion of a NI 43-101 compliant pre-feasibility or feasibility study for the project.
Once Mawson earns the 85% project stake, a standard joint venture is planned to be launched by the two parties to contribute to ongoing project funding.
In case either party dilute below 10%, the interest of the diluting party will be converted to a 2% Net Smelter Royalty (NSR).
Mawson Gold CEO Fairhall said: "Skelleftea North is a hugely exciting drill ready project, in a world-class mining belt, flanked by four mines that have extracted over six million ounces of gold combined.
"Fennoscandia is ripe for discovery and we have seen a race for ground and new discoveries resulting from un-precedented exploration activity in the region. Being almost completely covered by till, outcrops of this quality are rare in the Nordics – the last of which in Mawson's portfolio was Palokas, which underwrote our growing million-ounce gold equivalent discovery at Rajapalot.
"We will leverage that team's decade long experience in the region to advance this project, thereby adding further value creation optionality for Mawson's shareholders."
The Skelleftea North Gold Project is located 40km north-northwest of Skelleftea, in the Skellefte Mining District of northern Sweden.