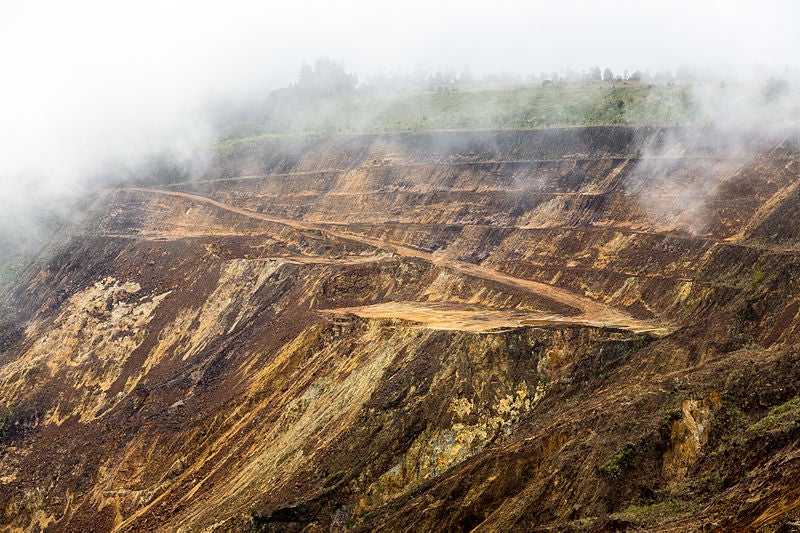 The Malaysian minister of health has announced that the government has been monitoring the health and wellbeing of people in Kuantan, in the western state of Pahang, ahead of the upcoming removal of a ban on bauxite mining.
The ban has been in place since 2016, when illegal mining in the region produced large amounts of waste materials that polluted local water sources and damaged roads. Bauxite mining operations also pose a threat to human health due to the levels of dust and particulate matter they produce. A 2016 study found that the level of particulate matter in the air over a 24-hour period exceeded the threshold considered safe by the government's environment department. This risk is made greater by the fact that many of the mine sites are located around settlements and schools.
The study also found that the destruction of local woodland to create space for mining operations, in addition to the mine waste that flows into bodies of water, exposes the area to an increased risk of mud flooding.
"We monitor through case statistics such as respiratory infections in clinics, for example, whether there has been a significant increase in the problem," said minister of health Datuk Seri Dr Dzulkefly Ahmad, according to Malay Mail. "We also monitor the quality of fresh water and fruits for traces of heavy metals in them.
"We want to ensure that the people do not suffer as a result of bauxite mining activity."
The ban is set to end on 31 March, despite criticisms of the health risks of the practice, as well as the issue of widespread illegal mining operations, which contributed to the introduction of the ban three years ago.
Prior to the ban, Malaysia was the largest supplier of bauxite, which is most commonly used in the production of aluminium, to China, producing close to 3.5 million tonnes of bauxite a month in 2015. With neighbouring Indonesia removing a ban on ore exports in 2017, Malaysia may also fear competition from other countries for mineral exports in Southeast Asia.