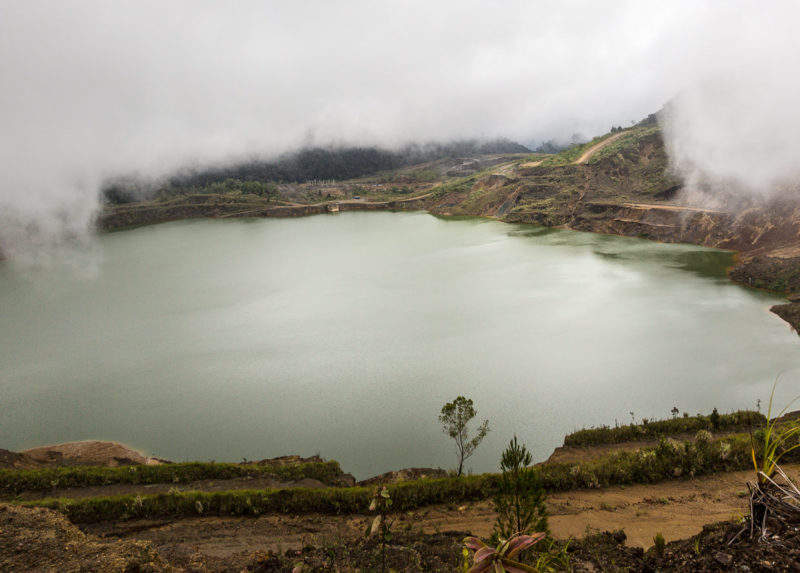 The Malaysian State Forestry Department has announced that it will increase efforts to crack down on illegal gold and iron mining in the state of Pahang, following operations which led to the arrest of several illegal miners last week.
A total of 140 officers from eight enforcement agencies participated in the three-day operation, which assessed the validity of mining licences of groups and individuals over an area of roughly 31,000ha in the state's south-eastern Rompin district. By the end of the operation, 11 men aged between 24 and 57 had been arrested.
Director of the department Dr Mohd Hizamri Mohd Yasin said: "We will not compromise with anyone who attempted to gain profit from the state natural resource through illegal means. A portion of the revenue obtained from mining activities must be channelled to the government.
"Taking legal action against the culprits is the only way to deter them from repeating the same offence," he said.
He went on to say that the operation would be extended to other forested areas in Lipps, Jerantut and Raub, all of which have prominent gold mines, and where large-scale illegal mining activities had been observed.
High demand from China has contributed to improvements in Malaysian iron mining, with output increasing from 1.6m tonnes in 2016 to 1.9m tonnes, a growth of 17.8%. However, the country's gold production has faltered over the same period; in 2015, Pahang accounted for 74% of the country's total gold output of 4,732kg, at a time where gold was valued at an average price of $1,160.11 per ounce. The closure of operations, such as the Raub Australian Gold Mine, contributed to a 52.5% decline in Malaysian gold production in 2016, as the country produced just 2,249kg.
Hizamri said that illegal mining operations damage both the local environment, due to unregulated deforestation and road construction, and the country's mining sector, as the Malaysian mineral resources are depleted and tax not paid to the government.
"Encroachment of forest reserve and extraction forest produce without licence are a violation of the National Forestry Act 1984," he said. "Upon conviction, the perpetrators could face a fine or jail term, or both. Meanwhile, other offences such as carrying out mining activities without a lease are under the purview of the Land and Mines Office."