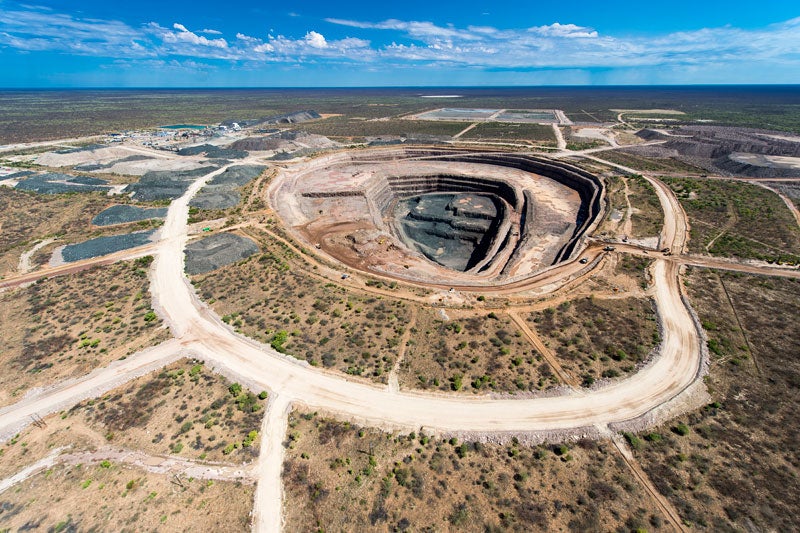 Lucara Diamond has finalised $220m senior debt facilities with five mandated lead arrangers to fund the expansion of the Karowe underground diamond mine in Botswana.
The mandated lead arrangers are African Export-Import Bank (Afreximbank) Africa Finance, ING, Natixis, and Societe Generale, London Branch. Afreximbank served as the facility agent.
The package includes a $170m project finance facility to support the Karowe underground development project, and a working capital facility of $50m to re-finance the existing debt and support operations.
Lucara Diamond president and CEO Eira Thomas said: "Lucara is excited to be moving forward with a fully financed underground expansion project, extending Karowe's mine life to at least 2040 and projected to deliver at least $4bn in additional revenues using conservative diamond price assumptions.
"The development of the underground expansion project will adhere to all required environmental regulations and comply with Equator Principles."
The company expects the first drawdown early in the third quarter of this year.
Lucara Diamond said: "In connection with the facilities, the company's largest shareholder, Nemesia has agreed to provide a limited standby undertaking in the event of a funding shortfall occurring up to 36 months from financial close (the 'Shareholder Undertaking')."
Thomas added: "We believe this expansion project comes at the right time in the market cycle, with improving supply and demand fundamentals helping to stabilise and support stronger diamond prices in the short and longer-term."