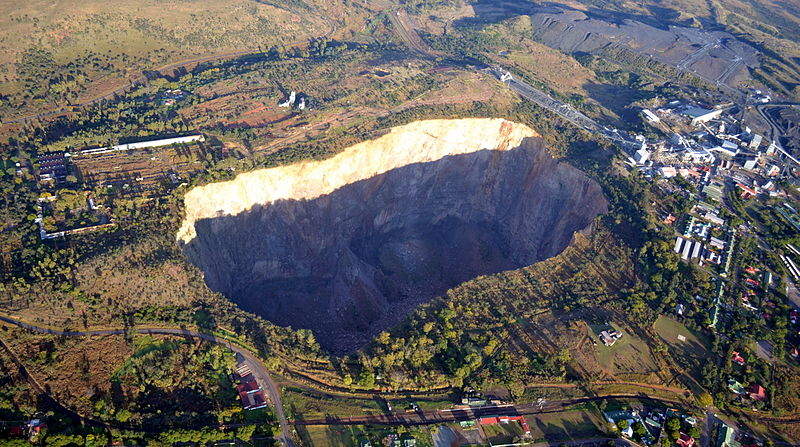 The Lily gold mine in Mpumalanga, South Africa, is expected to reopen in February 2020 under new owners, following its closure in the wake of an accident that led to the deaths of three employees in 2016.
The Siyakhula Sonke Empowerment Corporation (SSC Group) has purchased the mine's previous owners, Vantage Goldfields, and expects commercial operations to restart in 2020, following one year of blasting work to reopen the mine and subsequent safety work.
SSC plans to invest R46.2 million into the Lily operation, which is expected to produce 40,000oz of gold in 2020, as well as the nearby Barbook mine, which is also located in the Barberton Greenstone Belt. The group has already completed reconnaissance operations at the Lily mine.
"The purpose of the visit was to assess underground workings and any damage to equipment and infrastructure," said SSC CEO Fred Arendse. "I believe the acquisition of Vantage Goldfields will accelerate our strategy in becoming a premier gold mining operator and will give us a platform to showcase our integrated mining value offering, as the SSC Group."
Despite SSC's plans, a final decision on the project can only be made once a new access decline to the mine has been developed, and the area affected by the 2016 accident is assessed. Three workers – Yvonne Mnisi, Pretty Nkambule and Solomon Nyerende – died on 5 February 2016 when a crown pillar beneath the earth collapsed, forming a sinkhole into which the room they were working in fell. SSC aims to recover the bodies of the victims, which have yet to be found.
SSC noted that short-term planning for the mine's reopening, financial assurances and treatment of surface resources have all been completed, and the company has started work on completing other goals needed ahead of commercial operation.
The appointment of managers, negotiations for a re-employment programme with trade unions and a restructure of the office hierarchy are all underway. SSC aims to appoint a contractor to complete the new access decline by the end of the year.
Mining Technology's Mining Safety content is supported by USA mining safety specialists Carroll Technologies Group.