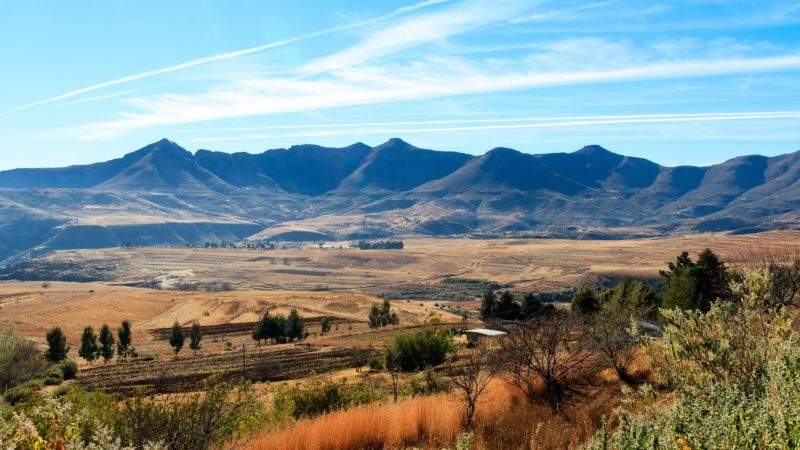 British businessperson Arron Banks has denied allegations raised by a Channel 4 investigation that he paid a bribe of £19,000 to a Lesotho member of parliament to secure a mining licence in the southern African country.
Banks, who founded the Leave.EU organisation to campaign for the UK to exit the European Union, is alleged to have illegally purchased a mining licence from John Maseribane, a cabinet minister in Lesotho's coalition government in 2013 and 2014. Channel 4 claims to have seen emails implicating Banks and Maseribane in corrupt deals.
"The money for both purposes will be ready for collection by Moss [Maseribane, the daughter of the Mosotho politician] next week," Banks reportedly wrote in an email sent on 13 December 2013. Moss Maseribane is reported to have operated as a go-between for her father and Banks, receiving around 15% of the total sum paid in cash, before the remainder of the funds were transferred to her father.
While Maseribane does not deny that he received payments from Banks, he maintains that the money was financial support for election campaigns.
"Arron supported my party. Because I am a politician and I am running Basotho National Party. They supported me for 2012 elections," said Maseribane. "Financial support, t-shirts, marketing. And also my policy conference, he supported my policy conference."
An associate of Maseribane informed Banks on 5 June 2014 that a mining licence had been granted for his company Mohokare Mining to prospect in Lesotho for two years, following two years of exploration and sampling work in the south-east of the country. Banks claims that his company had found diamonds worth $2,000 per carat, and later reported in 2017 that it had sold four diamonds collectively valued at over $52m.
However, Channel 4 reports that employees at Mohokare's Sebapala Mine are paid roughly £100 per month, have not heard of diamonds being recovered from the mine, and have been told that the mine will be closed in August this year. The country's minister of mines, Keketso Sello, also said that the company's attempts to compensate the woman who owns the land where the mine is situated with maize instead of money is 'daylight robbery'.
Banks himself denies any wrongdoing, saying: "We absolutely refute the allegation that payments made to Mr Masirebane were made for granting of any licences. We have made four such applications for licences in Lesotho all of which are outstanding, two years after the original applications, for the very reason we were not prepared to make such payments."