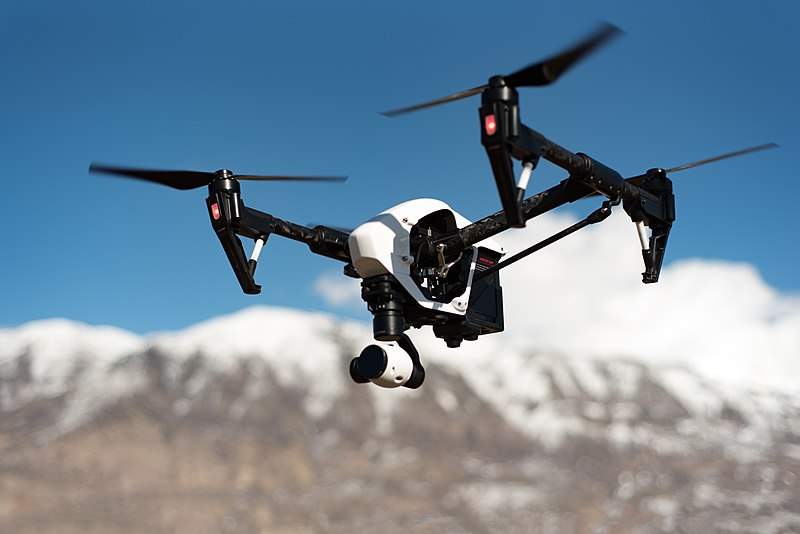 Kumba Iron Ore, a South African subsidiary of Anglo American, has received a licence to operate its own remotely-piloted survey drones to aid in the collection and processing of data and remove the need for human workers to record information in potentially dangerous environments.
Drones have been used by a range of Anglo American subsidiaries including Kumba since 2015 but only through third-party service providers. Kumba's completion of the two-year accreditation process, which is operated by the South African Civil Aviation Authority, enables the company to operate its own drones and tailor their operations for its projects.
Kumba technical manager Bongi Ntsoelengoe said: "This licence allows us to operate our own drones, with our own pilots, at heights of up to 1,000 feet. We worked through two years of complex legal, governance and logistical challenges to earn an operating licence to fly our remotely piloted aircraft systems and the technology is already proving a game-changer at our Sishen mine."
The drones feature on-board cameras and laser scanners, which are used to conduct aerial surveys and data collection through producing three-dimensional maps of environments. They are also used to carry out what Ntsoelengoe calls 'volume calculations' to determine the resources available in a given mining operation. As human workers are now being trained to operate drones from a safe location, rather than enter mines themselves to conduct resource estimates, executives at Kumba expect operations to become significantly safer.
Executive head of technical projects at Kumba Glen McGavigan said: "Using drones eliminates employees' exposure to potential dangers, especially when compared to the old conventional survey methods."
The shift towards drones is part of a wider technological initiative by Anglo America. The company made a ZAR500m investment in new technology, including survey drones and remote-controlled drills, both of which have the potential to improve miner safety by physically distancing workers from potentially dangerous tasks. A report by the International Data Corporation found that global drone spending will reach US$9bn this year, and is expected to grow at a compound annual growth rate of 29.8% by 2023.
Kumba CEO Themba Mkhwanazi said: "The core focus for the coming years will therefore be to step up these initiatives from current levels, supported by the operating model and technology improvements, in order to realise the full potential of the assets, provide confidence in delivery and enhance profitability.
"As skill sets go, these are new to the Anglo American Group, and the company is looking forward to developing new skills as drone technology evolves."