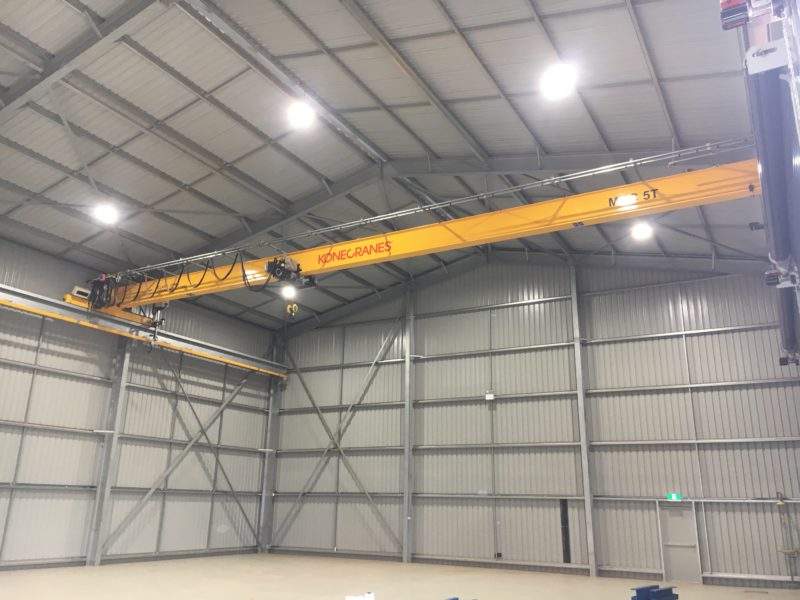 Finnish manufacturing company Konecranes has moved one of its five-tonne CXT overhead cranes to the Sandvik-owned Karlgoorlie facility in Western Australia to implement smart safety technologies at the operation.
The crane will be a permanent part of the facility and perform general and maintenance tasks, such as lifting mining machinery and components. It also features a loading display and radio remote control to enable workers to operate the crane from a distance, reducing risks involved with its operation.
Sandvik customer service centre manager at Kalgoorlie Hoffie Van Huysstenn said: "With Konecranes products, safety is built into the design. The load display not only shows the user what load is being lifted, but it will prevent the lift from operating if it's over the maximum limit. For us, these features are vitally important to maintaining our safety culture."
Konecranes has included a range of smart safety features in the crane to further improve productivity and safety. The crane is fitted with a sway control device to control the acceleration and deceleration of the crane's lifting mechanism to reduce load swing, and a snag detection and prevention system that stops all crane movement if the hook, sling or load is accidentally caught on an object.
Many of the crane's features are automated; a target positioning system enables the crane to locate an appropriate area to place a load, reducing the need for an operator's manual control and minimising the risks associated with manual crane operation. Similarly, the crane establishes what Konecranes calls 'virtual walls' around objects in its environment which it will not enter, nor place loads, significantly reducing the likelihood of a collision between the crane and its load and nearby people and objects.
The company's website says: "Konecranes overhead cranes utilise the latest technology to increase the safety and productivity of our customer's business. We are working on the production frontline of industrial customers on every continent, and our smart features represent the most advanced crane functionality on the market today."