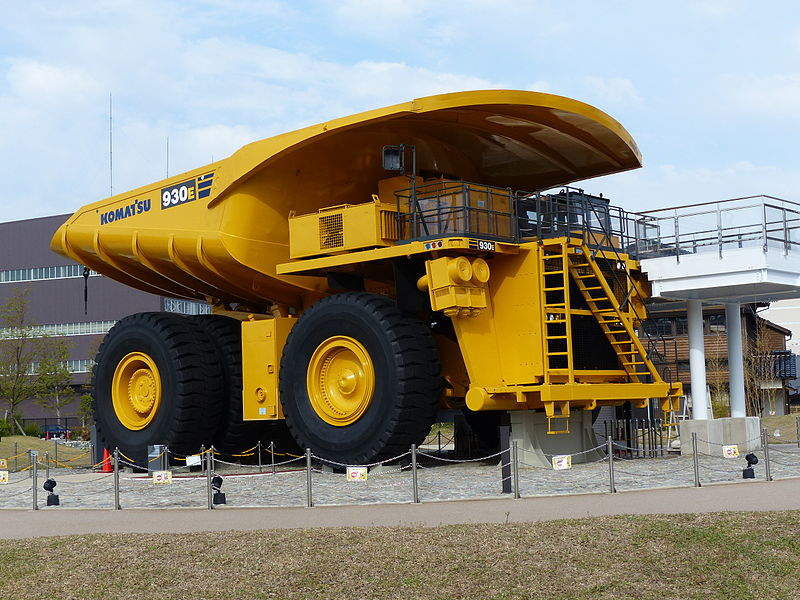 Australian insurance firm icare has awarded Komatsu Rutherford, a New South Wales-based division of the Japanese vehicle and equipment manufacturer Komatsu, its June Aware safety award for mechanising a process  that strips parts of machinery on earthmoving equipment, signficantly reducing the process' risks for human workers.
Employees first raised safety concerns in 2017, as workers would have to stand on a temporary step and spend four hours operating a wrench to strip back machine parts, exposing them to risks of repetitive strain injuries and falls. The division's management then designed and produced a motor to remove the parts, which has also improved production efficiency by 75%, cutting the time it takes to complete the task from four hours to less than one.
Jason McLaughlin, injury prevention and pricing general manager at icare said: "It's great to see a Hunter region employer like Komatsu Rutherford encouraging their workers to come up with innovative ways to make their working day safer. Komatsu's experience is a great example of how manufacturers can make small improvements in safety which lead to big efficiency gains.
"By simply looking at things through a safety lens, not only has Komatsu Rutherford prevented potential injuries, they've also saved three hours of time on a task: a valuable efficiency gain that will improve productivity well into the future," he added.
Manufacturing is the largest employment sector in the Hunter region, where Komatsu Rutherford is based, with over 11,600 total employees. Komatsu Rutherford alone employs over 120. McLaughlin also noted that the Hunter manufacturing industry has a workers' compensation claims frequency rate of 54 per thousand employees, compared with the New South Wales average of 28 per thousand; this 93% improvement makes Hunter one of the more proactive regions of New South Wales with regards to personal safety.
"We encourage our people to think outside the box and being safety-aware is further evidence of a strong safety culture throughout Komatsu," said Komatsu Rutherford environment, health and safety manager Campbell Saunders.
The Aware Award is icare's regular award to recognise businesses in New South Wales that aim to prevent work-related illnesses and injuries. The award has existed for two years, and was given by icare to businesses 'who strive to keep their people safe', but has recently been opened up to nominations from industry. Businesses can nominate themselves or other companies to receive one of the firm's monthly accolades.