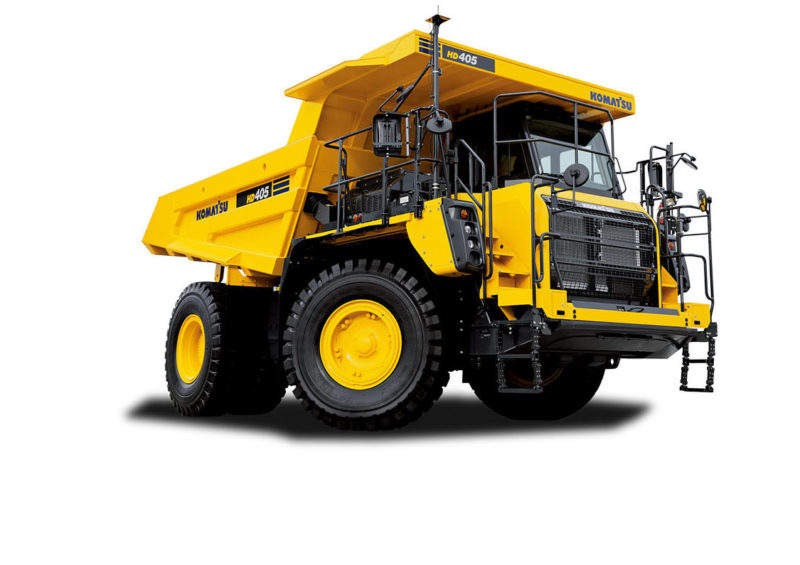 Komatsu Europe, the European division of Japanese vehicle and equipment manufacturing company Komatsu, has introduced a new 142-tonne rigid dump truck, the HD1500-8, which aims to improve operator safety.
The HD1500-8 is the largest rigid dump truck produced by the company and includes features such as hydropneumatic suspension and McPherson front suspension to ensure a smooth ride over a range of terrain and enable the vehicle's front wheels to follow uneven road surfaces comfortably. The truck is also well-equipped in case of emergencies, featuring a secondary steering system that is automatically activated if the hydraulic pressure of the primary steering system is lowered and a set of secondary brake pedals that operated on a separate hydraulic system to that which powers the primary brakes.
Komatsu Europe project manager Jeroen De Roeck said: "We are proud to introduce the Komatsu HD1500-8 and delighted to announce that this 142-tonne rigid dump truck is CE certified and now available for sale in Europe. It's a completely new machine, redesigned using principles developed by the Earth Moving Equipment Safety Round Table (EMESRT) to ensure the highest safety standards."
The truck also features Komatsu' KomVision monitoring system; the vehicle is fitted with six cameras and eight radars providing information to operators on objects in close proximity to the truck. If an object is detected in the area around the vehicle, the operator will be alerted through the KomVision monitor, and an alarm sound. In addition to this monitor and standard truck mirrors, the driver will have access to an additional rear-view monitor, to remain aware of the truck's surrounding environment.
"Providing a very safe product is a manufacturer's most basic responsibility," said the company on its website. "On top of meeting all of the latest international standards and regulations, we deliver products with exceptional safety features.
"At the same time, our goal is to improve safety through innovation to such a level that we can help our customers realise on-site operations as they should be."
The HD1500-8 is the most recent addition to Komatsu Europe's range of rigid dump trucks, which now numbers six. The latest truck has a body capacity of 78m3 and an engine power of 1,175/1,576 kW/HP, both of which are the highest figures for any of the company's dump trucks.