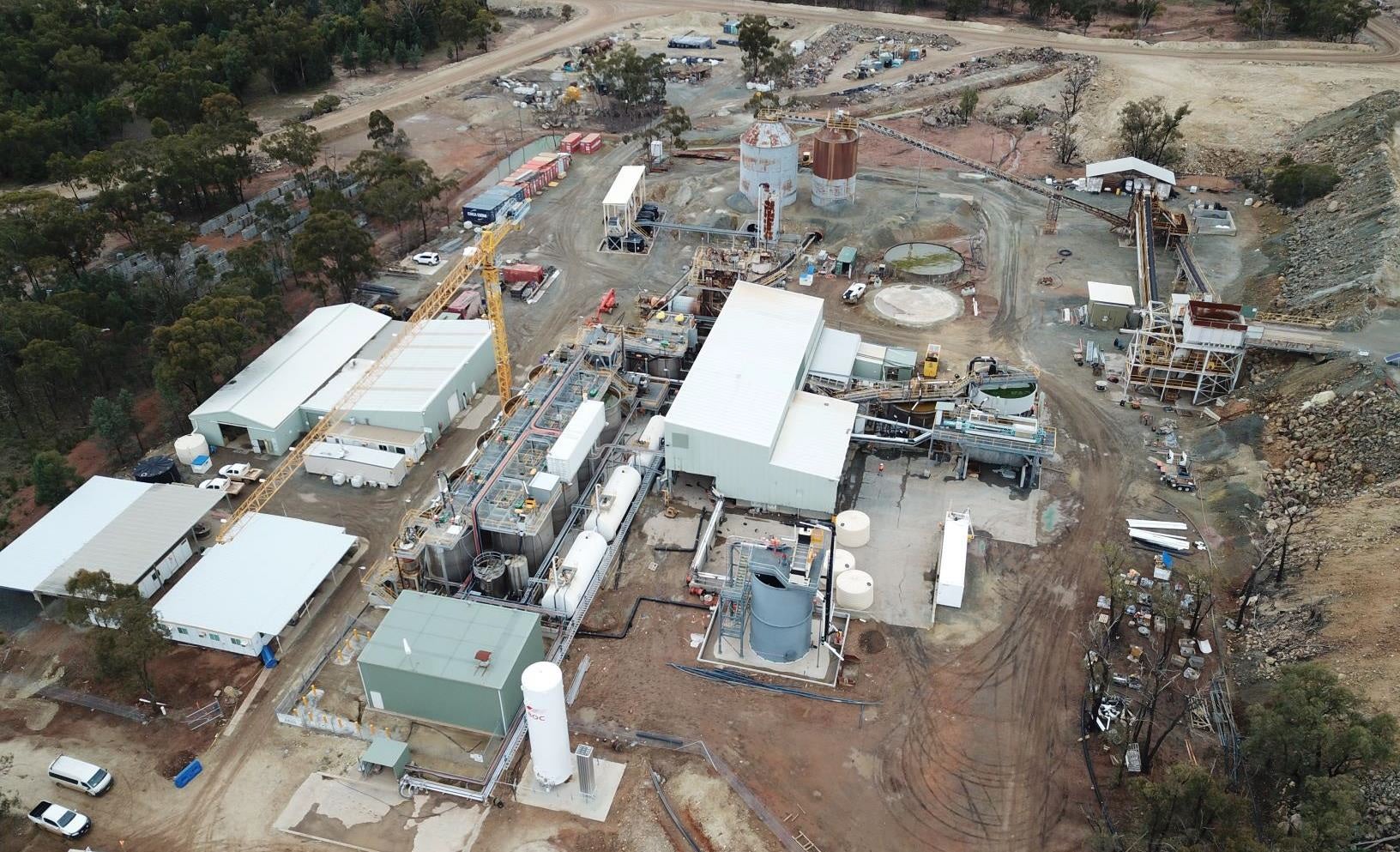 Kingston Resources has optioned to acquire a 100% interest in the Mineral Hill Mine in central New South Wales, Australia, from US-based Quintana MH.
According to the agreed terms, Kingston will pay upfront cash and shares, a deferred cash payment and a 2% royalty over the mine's production, for a total price of $16.51m (A$22.7m).
The consideration includes an upfront cash and equity payment of $0.94m (A$1.3m) and $7.78m (A$10.7m) respectively.
Kingston will make a deferred cash payment of $1.45m (A$2m) on the gold production of 15,000oz and $1.96m (A$2.7m) on the production of 22,500oz. A further $3.41m (A$4.7m) will be paid on the gold production of 30,000oz.
The firm is further required to pay $0.94m (A$1.3m) on the earlier of the gold production of 37,500oz or 1 December 2023.
The deal also includes a 2% net smelter royalty to be placed by Kingston on future production from the Mineral Hill mine.
Kingston said that the acquisition allows it to accelerate its transition to an operating mining company.
The Mineral Hill Mine comprises two processing circuits, current gold production, several developed polymetallic deposits, and extensive exploration upside.
The mine, which started production in September 2021, is in the process of increasing production from the processing of existing tailings.
Over 29 months, the project is expected to deliver a total of 40,000oz at an average all-in sustaining cost of A$1,550/oz-A$1,650/oz.
The project is anticipated to reach a peak tailings production rate of 750,000tpa by early next year.
Kingston expects the tailings processing operation to provide it with a solid foundation to unlock the broader potential of the mine.
Kingston Resources managing director Andrew Corbett said: "The acquisition of Mineral Hill is a unique opportunity for Kingston shareholders. We are very excited to be able to acquire a fully developed gold and copper project in a Tier-1 location that has recently restarted operations with immediate gold production.
"The attractive deal metrics, near-term cash-flow and significant gold and copper exposure make for a fantastic strategic fit with our cornerstone asset, the 3.8Moz Misima Gold Project in PNG.
"Misima is a large-scale, long-life and low-cost development project, which, combined with the near-term production profile and extensive exploration opportunities at Mineral Hill, provides Kingston with an ideal platform for growth."