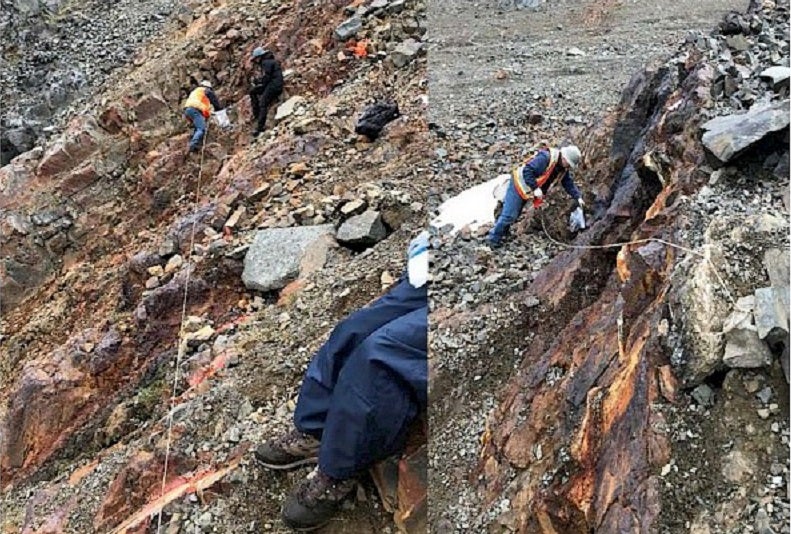 Jaxon Mining has completed the first phase of 2019 fieldwork at its Red Springs Copper-Gold Porphyry complex in Canada and discovered three large outcrops of disseminated sulphides in porphyritic intrusions.
Hosting copper-gold porphyry, the complex is located near Smithers, British Columbia.
Supporting the company's porphyry system model, the latest discovery further indicates the existence of a major polymetallic, copper/gold-bearing porphyry system at the complex.
Phase one of the fieldwork started last month and concluded last week. The field crew consisted of four Jaxon geologists and five geologists from HEG & Associates.
The crew was engaged in the expansion of the dataset around the Red Springs porphyry targets and high-grade gold-bearing tourmaline breccia zones, as first discovered in 2017 and 2018.
The fieldwork highlights the collection of 900 soil samples of a 50m² systematic grid carpeting Primary Ridge and Red Springs copper porphyry target areas.
Jaxon Mining chairman and CEO John King Burns said: "The discovery of these large potassic altered outcrops with disseminated sulphides is important.
"They are confirmatory of and extend our geological model of the porphyry systems. Jaxon is very happy to have completed the first phase of the 2019 fieldwork, the total results of which will be added to our model and announced over the next several months."
The 42,244ha Red Springs complex involves a system of three or more copper/gold porphyries.
The system comprises a gold-bearing tourmaline breccia mineralised zone with cobalt, antimony and bismuth credits, and a second zone with antimony-silver mineralisation.