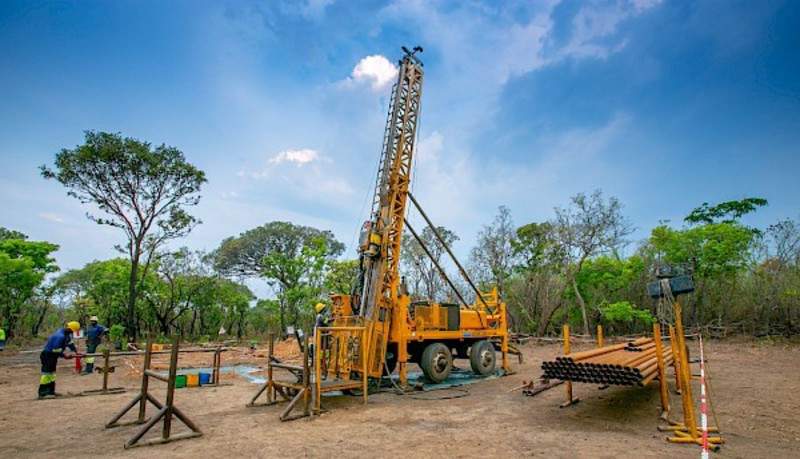 Canadian mining company Ivanhoe Mines has made a new high-grade copper discovery on its wholly-owned Western Foreland licences in the Democratic Republic of Congo (DRC).
The discovery, which represents Ivanhoe's third major copper discovery in the DRC, was made west of the company's Kamoa-Kakula mining licence.
Known as Makoko, the discovery marks the first of multiple high-potential target areas identified by the miner's exploration team to be tested by drilling.
Ivanhoe expects to prepare an initial, independent resource estimate for the Makoko discovery in this quarter.
The company also recently commenced exploration drilling on other targets in the Western Foreland area to test for high-grade copper.
Ivanhoe Mines co-chairman Robert Friedland said: "This latest discovery at Makoko validates our exploration model for the geologic features controlling the high-grade copper mineralisation in the region.
"Given the early drilling success at Makoko, we are highly confident that we have the secret blueprint for additional exploration successes in the Western Foreland area in 2019 and beyond.
"We are in the privileged position of owning 100% of a massive exploration land package with outstanding geological potential next door to our Kamoa and Kakula discoveries."
The drilling campaign at Makoko indicated a flat-lying, near-surface stratiform copper deposit, similar to the Kamoa and Kakula deposits.
"This latest discovery at Makoko validates our exploration model."
According to Friedland, Kamoa-Kakula is the world's fourth-largest copper project and comprises the highest copper grades among the world's top ten copper deposits.
The Kamoa-Kakula project is a joint venture between Ivanhoe Mines, Zijin Mining Group and the DRC Government.
In February this year, Ivanhoe reported that the indicated mineral resources at the Kakula copper discovery increased to 174 million tonnes at 5.62% copper.
The company expects to complete a pre-feasibility study for Phase one of the Kamoa-Kakula project by the end of the year.