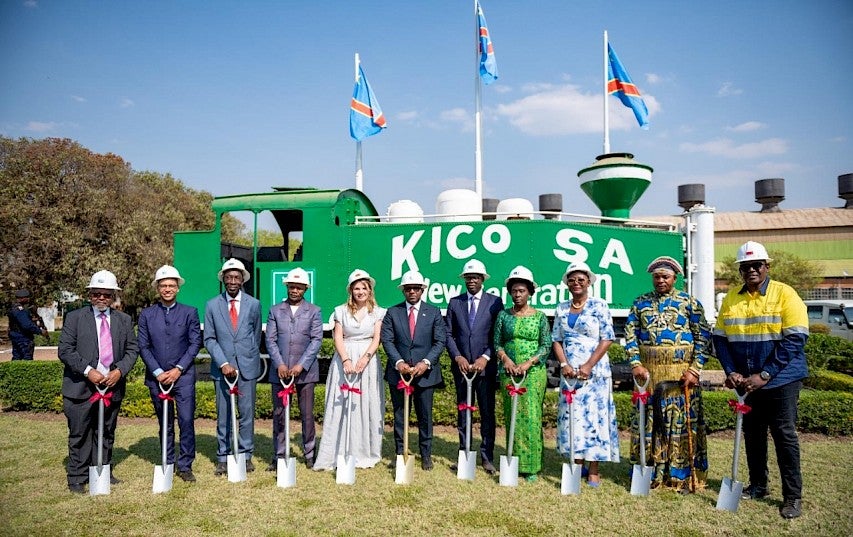 Canada's Ivanhoe Mines and Congo's state mining company Gécamines have commenced construction work at the processing plant at the Kipushi underground zinc-copper mine in Haut-Katanga, Democratic Republic of the Congo (DRC).
The project is owned by Kipushi Corporation (KICO), a joint venture between Ivanhoe Mines (68%) and state-owned mining company Gécamines (32%).
KICO estimates the project to have a pre-production capital cost of $382m.
The mine started production from a surface open pit in 1924. It was later transitioned to become Africa's richest underground copper, zinc and germanium mine.
Gécamines secured the operatorship of the Kipushi mine in 1967. The mine was later placed on care and maintenance in 1993 due to economic and political factors.
Over a span of 69 years, Kipushi produced a total of 6.6 million tonnes (Mt) of zinc and 4Mt of copper from 60Mt of ore grading 11% zinc and approximately 7% copper.
Planned to restart production by late 2024, the Kipushi zinc-copper-germanium-silver mine will be powered by clean, renewable hydro-generated electricity.
Based on a 2022 feasibility study, the Kipushi mine involves the development of an 800,000tpa concentrator and underground mine.
It is expected to produce an average of 240,000tpa of zinc contained in concentrate over a mine life of 14 years.
Ivanhoe Mines said in a statement: "The successful commencement of commercial production would establish Kipushi as the world's highest-grade major zinc mine, with an average head grade of 36.4% zinc over the first five years of production."
Furthermore, Ivanhoe signed a memorandum of understanding (MoU) with the Province of Haut-Katanga to assess the feasibility of upgrading the DRC-Zambia border crossing in the town of Kipushi to enable commercial imports and global exports of Kipushi's products.