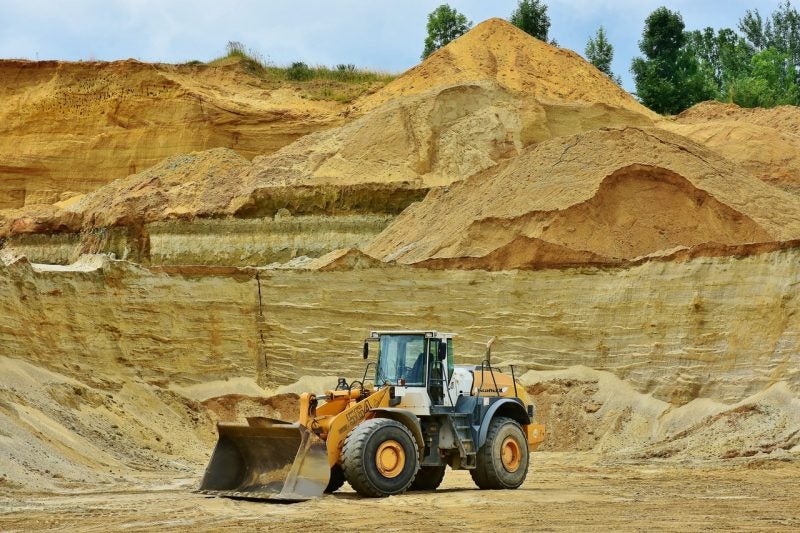 Australian mineral exploration company IronRidge Resources has reported a maiden mineral resource estimate (MRE) of 14.5 million tonnes (MT) at 1.31% lithium oxide grade (Li2O) for its Ghana Ewoyaa project. The MRE estimate – a method used to determine the ore tonnage and grade of a geological deposit – included 4.5 Mt at 1.39% lithium while 3.7 Mt at 1.38% in the central position of its main deposit, within a single continuous pegmatite body coincident with a hill.
The Ewoyaa project, which consists of three deposits, lies within the Birimian Supergroup, a volcano-sedimentary basin which is dated back to the Proterozoic era and is located in the country's western region.
IronRidge COO and chief geologist Len Kolff said: "This is significant as it represents the likely starter pit location, with greatest mineable widths up to 100m, mineralisation at surface with best mineralisation continuity and low strip ratios.
"High-level Whittle shell optimisations demonstrate reasonable prospects for eventual economic extraction confirming its favourable geological characteristics."
According to Kolff, the estimate was a significant milestone for the Ghana project, as it paved the way for future mining operations with low capital intensity and low operating costs. "The delivery of the 14.5Mt at 1.31% Li2O mineral resource estimate is an important milestone in further de-risking a compelling project with favourable geology, mineralogy, location and exploration upside in the pro-mining jurisdiction of Ghana."
IronRidge Resources CEO Vincent Mascolo said that the estimate gave encouraging signals regarding the future of the company, which focuses on projects in central African countries like Ghana and Ivory Coast. He said: "The Mineral Resource estimate also reaffirms our pursuit of becoming a dominant West Africa spodumene source for the emerging electric vehicle and stored energy space, and we look forward to updating the market on our progress in this regard in due course."