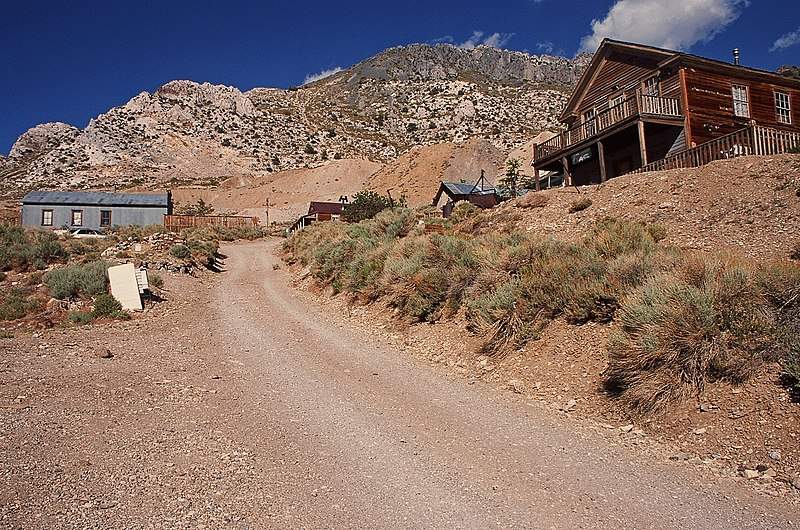 A group of investors led by Jon Bier, owner of public relations company Jack Taylor PR, has purchased an abandoned silver-mining town north of Los Angeles in California for $1.4m.
The 22-building settlement, named Cerro Gordo, Spanish for 'fat hill', sits between the Death Valley National Park and the Sequoia National Park. The town was built following the discovery of silver in the region in 1865, but production stopped in 1938; it has since been preserved as a historical landmark by the Cerro Gordo Historical Foundation, and its now-previous owners remain anonymous.
Bier said: "As we were driving up the mountain range to get to the property for the first time, I think we all kind of had the feeling like this already is significant. I feel like I am going to be here a lot in my life. It felt like home already."
The real estate agents who brokered the deal said the previous owners were impressed with the respect shown for the town's heritage by Bier and his partner Brent Underwood, owner of the HK Austin hostel, which led to them being sold the settlement despite higher bids from other groups. The town was put up for sale on 2 June for $925,000, and the $1.4m deal completed by 13 July, with the investors reportedly planning to use the town for conferences and film shoots, while keeping the mines themselves open for public tours.
Over their lifespan, the Cerro Gordo mines achieved a gross production of roughly £17m with silver-lead ore being worked up until 14 years from the end of the mine's life. Throughout the 19th and early 20th century, the mine was also the largest producer of silver and lead in California, producing ores valued at $300 per tonne in 1869, and shipping 1,000 tonnes of zinc ore daily in 1912, making the mine the largest producer of zinc carbonates in the US.