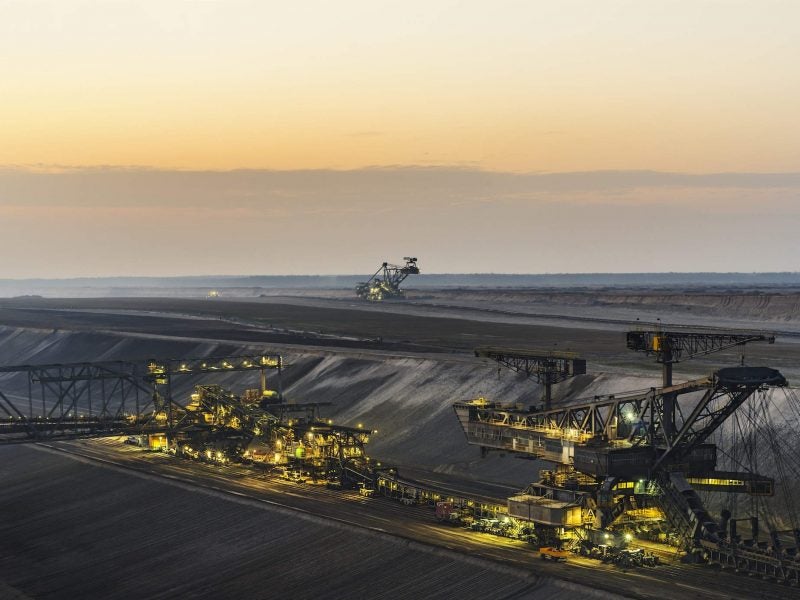 Technology firm Inmarsat has signed a memorandum of understanding with the government of the Brazilian state of Minas Gerais to pursue the use of internet of things (IoT)-based solutions to monitor the effectiveness of mine tailings dams.
Inmarsat has developed what it calls a "remote monitoring solution" based on IoT devices and satellite technology that can observe the condition of tailings dams, and provide information on their operating status in real-time to employees anywhere in the world. The company lists piezometric pressure, pond elevation and local weather conditions as some of the characteristics measured by the solution, as it seeks to provide a holistic summary of a dam's operating status.
These characteristics are then combined into a single metric to measure dam performance, and delivered to the Inmarsat cloud.
"The safety of tailings dams is a long-standing issue in the mining industry," said Inmarsat Enterprise president Paul Gudonis. "With our 40 years of heritage and expertise in providing critical safety services across different industries, we can bring this experience to help the Minas Gerais State Government monitor the tailings dams in its region.
"Our IoT-based monitoring solution leverages advanced connectivity technologies to give mining companies total visibility over the safety and integrity of their dams and enables them to take action to avert safety issues."
The agreement is particularly important in the wake of the collapse of a Vale dam in the state earlier this year, which claimed around 300 lives. In the months following the disaster, Brazilian officials have opened legal cases against a number of Vale employees and refused to extend safety certifications at a number of the company's projects, leading to fears about widespread safety negligence at the world's largest iron ore miner.
These concerns have been compounded by recent confusion over the safety of the company's Gongo Soco pit, also in Minas Gerais, which the state government predicted would have a 15% chance of collapse due to landslides within the operation, threatening local people. While Vale has since claimed that the structure is stable, and unlikely to collapse, the incident has raised questions about the company's ability to accurately monitor and report on the status of its facilities, and the partnership with Inmarsat could prove to be a vital first step in improving the quality of monitoring at Vale projects.