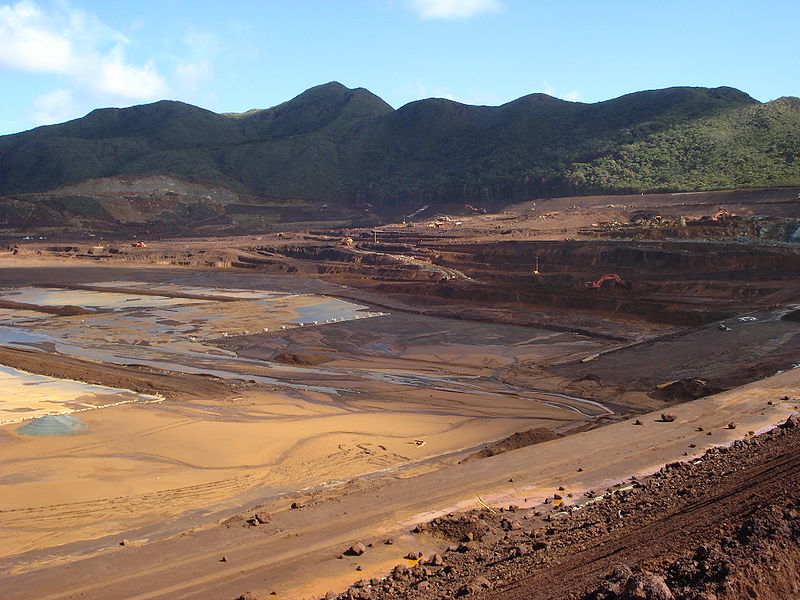 Satellite communications firm Inmarsat and engineering consultants Knight Piésold have announced that they will work together on a smart solution to monitor tailings storage dams.
Tailings dams are used to store the waste materials produced by mining operations. The potentially dangerous consequences of faulty dams have been recently exposed by last month's Vale disaster, when one of the company's dams in Brazil burst, flooding the surrounding area with mine waste and killing 169 people.
It is also estimated that half of the world's tailings dams are known as upstream dams, small facilities that are expected to be built upon and grow as the neighbouring mine expands. While this makes such dams cheaper to build in the short term, they can struggle to cope with a large volume of waste material if a mine grows faster than expected.
Inmarsat and Knight Piésold's solution aims to improve the monitoring of such dams, first by using what the companies call "industry standard sensors" to collect data on the performance of a dam, as opposed to infrequent audits from on-site engineers. This data is then shared between individuals anywhere in the world, and the companies intend for it to enable on-site audits to be supplemented with advice and recommendations from off-site engineers.
The data collected can also be shared with national regulators and groups beyond individual mining companies, enabling a wider range of organisations to keep on top of the effectiveness of dams. With the International Council on Mining and Metals announcing new standards for tailings dams operated by its 27 member companies, solutions such as this one could play a key role in monitoring dam performance.
The smart solution is the result of two years of work between the companies. "Following successful trials we are pleased to be able to bring what we believe to be a truly disruptive solution to market," said Paul Gudonis, president of Inmarsat Enterprise, a division of Inmarsat that focuses on satellite communications for land-based companies.
"We know that the industry is committed to zero-harm and by teaming with Knight Piésold to launch this tailings dam solution, this is another step towards achieving complete health, safety and operational success in the mining sector."
Inmarsat and Knight Piésold are relying on their market influence and relationships with mining companies respectively to ensure that their solution is the "only" one miners will need.
While Inmarsat posted total revenue in the first nine months of 2018 of $1.087bn, a 4.5% increase on the first nine months of 2017, the company's direct costs increased to $179.6m over the same period, a considerable increase of 34.3% on the first nine months of 2017.
The company will hope projects such as the tailings dam solution will be profitable, following a considerable investment in new initiatives over the past year.