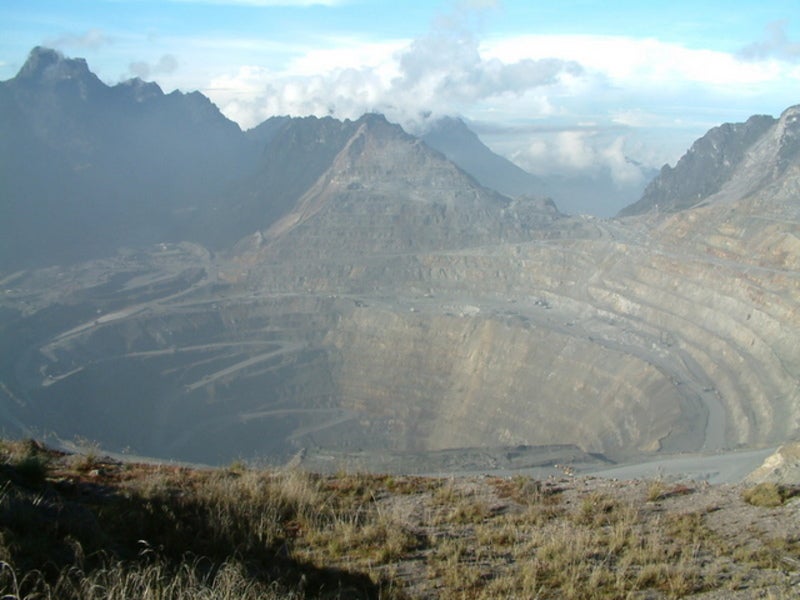 Indonesia has approved copper concentrate export allowances for mining companies PT Freeport Indonesia and PT Amman Mineral Nusa Tenggara (AMNT).
Ministry of Energy and Mining minerals director Yunus Saifulhak said that Freeport will be permitted to ship 198,282 wet tonnes, while Amman will be able to export 336,100 wet tonnes of copper concentrate.
Saifulhak was quoted by The Jakarta Post as saying that the amount of concentrate to be allowed for export was based on the respective companies' work programmes and budgets.
On the mining ministry's recommendation, Indonesia's Ministry of Trade will issue export permits for a period of one year.
Freeport Indonesia, the local mining unit of Freeport McMoRan, obtained an export quota of 1.25 million tonnes of copper concentrate from the Indonesia Government last year.
Meanwhile, Medco Energi Internasional's division Amman Mineral Nusa Tenggara received a quota of 450,826t.
Late last year, the government acquired a 51% interest in Freeport and said that it expects a plunge in copper concentrate exports from the company's Grasberg mine.
In July last year, the Government of Indonesia and Freeport-McMoRan signed heads of agreement for the transitional ownership of PT Freeport Indonesia.
"Indonesia's Ministry of Trade will issue export permits for a period of one year."
Additionally, PT Aneka Tambang received a one-year export allowance of 2.7 million wet tonnes of nickel ore from the mining ministry.
AMNT operates the Batu Hijau mine, the second largest copper and gold mine in Indonesia.
The company also owns several other prospects of copper and gold located in West Sumbawa Regency, West Nusa Tenggara Province.