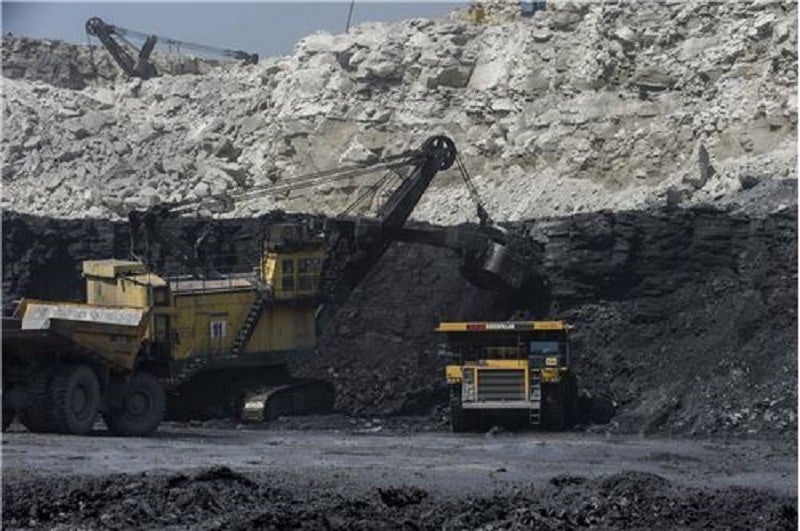 The Environment Ministry of India gave its clearance to ten coal mining projects with an annual capacity of 160Mtpa. Four washeries, which can handle 31Mtpa, also received clearance.
The government's nod is provided for the projects of Coal India for seven mines (141Mtpa) and two washeries (15Mtpa). Over all, the ministry cleared 14 of the total 23 projects it considered, reported The Economic Times.
Coal India subsidiary South Eastern Coalfields' Kusmunda opencast coal mine in Chhattisgarh is the largest project to receive clearance. This mine is capable of producing 62.5Mtpa when operating at full capacity.
Jharkhand's Rajmahal opencast coal mine project of Eastern Coalfields has also been given go ahead by the ministry. It will have a production capacity of nearly 24Mtpa.
Coal India secured clearance for Mahanadi Coalfields' Lakhanpur opencast project in the Jharsuguda district of Jharkhand. With a capacity of producing 21Mtpa, the mine is approved to operate for 30 years until 2050.
The ministry has also cleared Northern Coalfields' Dudhichua opencast project in Sonebhadra district of Uttar Pradesh and Madhya Pradesh's Singrauli district. It has been allowed to produce 17.5Mtpa of coal until 2050.
Other approved projects include Kulda opencast project in Odisha's Sundargarh district, Adasa underground mine in Maharashtra, and Khairaha underground mine project in Madhya Pradesh.
Furthermore, Mahanadi Coalfields and Barat Coking Coal received approval for 10Mtpa and 5Mtpa washeries, respectively.
Damodar Valley's project in Jharkhand, Rajasthan Rajya Vidyut Utpadan Nigam for opencast coal mine and integrated washery project in Chhattisgarh, and Singareni Collieries for its Kalyan Khani opencast project in Telangana are among the other companies which received the clearance.
Separately, the Government of India has also approved an ordinance to open up coal mining in the country to non-coal companies while lifting restrictions on the use of domestically mined coal.
India Coal and Mines Minister Prahlad Joshi said that the Union Cabinet has approved promulgation of Mineral Laws (Amendment) Ordinance 2020 to amend Mines and Minerals (Development and Regulation) Act 1957 and Coal Mines (Special Provisions) Act 2015, media sources reported.
Joshi further added that following the approval, India plans to introduce global tenders for coal mining blocks and ease bidding rules in March this year.
The latest move, which is part of the country's plans to attract foreign mining firms and reduce fossil fuel imports, is expected to end state-run Coal India's near-monopoly of the fuel, reported Reuters.
The government had earlier restrained the end use of the fuel and the coal block auctions winners were only permitted to use output for explicit purposes.
Bidders were not previously allowed to sell coal in the open market, which attracted criticism from the mineral industry saying that these restrictions discouraged bidding.
The auctions are currently aimed at attracting global miners such as Glencore, BHP Anglo American and Peabody Energy.
India, which is one of the biggest coal producers in the world, expects to retain coal as its key energy resource as the fuel contributes to the generation of inexpensive electricity.
Joshi told the news agency: "Previously there was a restriction that anybody participating in the auction should have coal mining operations in India. That restriction we are removing."
According to the news agency, out of the total 99 coal blocks auctioned since 2014, only 29 of them attracted bidders.
Joshi also said that the government has amended mining laws to fast-track mining at lapsed mining leases. These new laws will enhance exploration and auction of precious minerals such as gold and diamond.