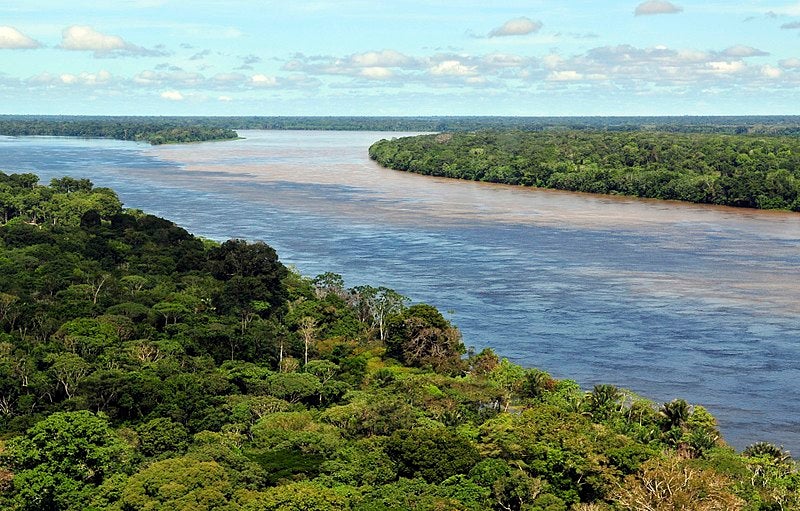 A research study carried out by non-profit environmental groups revealed that rising small-scale illegal gold mining in the Amazon rainforest is causing significant damage to waterways and forests.
The research maps the extent of the damage caused by illegal mining in the region for the first time.
Using satellite imagery and data available from South American governments, researchers identified that there are at least 2,312 illegal mining sites across six South American countries, including Brazil, Bolivia, Colombia, Peru, Ecuador and Venezuela.
The maps were produced by the Amazon Socio-environmental Geo-referenced Information Project (RAISG), which comprises a network of environmental groups in the Amazon.
RAISG head Beto Ricardo was quoted by Reuters as saying: "The scope of illegal mining in the Amazon, especially in indigenous territories and protected natural areas, has grown exponentially in recent years, with the rise in the price of gold."
A gold rush triggered by soaring gold prices in the decade to 2010 sparked the rampant illegal mining.
The report stated that the mercury used by illegal miners to separate gold from grit is contaminating the rivers and soil, and is eventually entering the food chain, posing serious health threats to indigenous and local populations near the mine sites.
"The scope of illegal mining in the Amazon has grown exponentially."
Agustin Ojeda, an indigenous leader of Venezuela's Shirian indigenous people, was quoted as saying in the report: "Illegal mining can kill us. The mining wells allow for the reproduction of mosquitoes that bring diseases, such as malaria. The effect of mercury on water isn't taken seriously either. It not only contaminates water but also the fish we eat."
Brazil's President-elect Jair Bolsonaro, who is set to take office next month, said he is planning to stop recognising new native reservation lands.
Bolsonaro is also inclined towards easing environmental licensing processes for infrastructure projects and other businesses.
Environmentalists fear the incoming president's approach would open up more protected land for mining and other businesses.