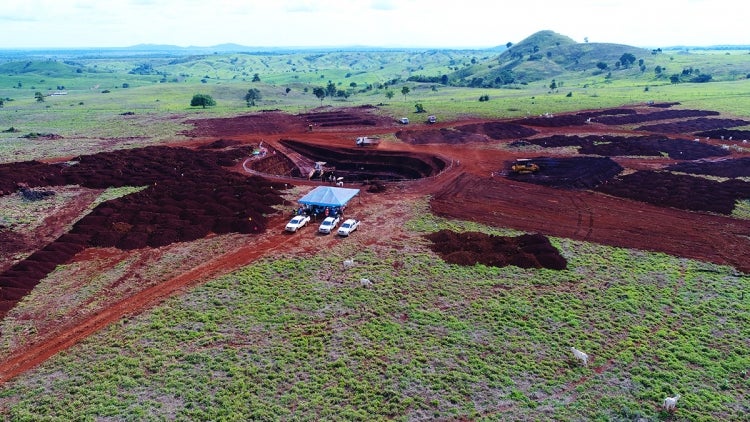 UK-based Horizonte Minerals has started construction on its Araguaia nickel project located south of the Carajás Mining District in the Pará State, northern Brazil.
Estimated to cost $443m, the project has a 24-month construction timeframe.
The first phase of the project is expected to produce 14,500 tonnes per annum (tpa) of nickel.
Following the second phase expansion, the project's production is expected to double to 29,000tpa of nickel.
According to a feasibility study, the Araguaia project is a large high-grade scalable resource, as well as a low-cost ferronickel source that will have a long operational life.
Horizonte Minerals CEO Jeremy Martin said: "We are a step closer to achieving our vision of bringing this project into production and generating first revenues. This all comes at a time where the nickel market is facing constrained supply, which will benefit Horizonte as we become a globally significant producer.
"Our team have made excellent progress on the key aspects of engineering, procurement and site works. Whilst we are facing inflationary pressures along with all other global projects, to date we have been able to award approximately 50% of our pre contingency project direct capex on budget, which is a very positive result."
Horizonte Minerals also awarded contracts for the majority of the main long-lead equipment for the project.
These include the awarding of the furnace contract; earthworks contract; and the engineering, procurement, and construction management (EPCM) contract.
By the end of last month, Horizonte Minerals awarded contracts worth $204m in total. Additional $66m worth of contracts are planned to be awarded imminently, the firm said.