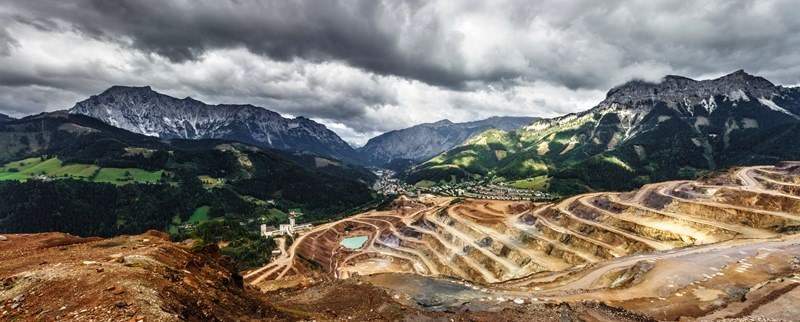 Hexagon's Mining division has acquired Guardvant, a Arizona-based provider of mining safety solutions, for an undisclosed figure.
Guardvant provides advanced mining safety solutions to aid mines in boosting operator performance, creating a more productive work landscape and protecting assets.
This purchase boosts the safety portfolio of Hexagon's Mining division.
"It means greater protection for our customers' assets and real peace of mind when it comes to getting everyone home safely."
Globally, over 30,000 mining vehicles are fitted with Hexagon's collision avoidance system, which is integrated with its solutions for fleet management, vehicle intervention, fatigue monitoring, tracking radar and personal protection.
Hexagon Mining division president Josh Weiss said that Guardvant's expertise, especially in detecting operator fatigue and distraction, aids to boost its role in mine safety solutions.
Weiss said: "Guardvant is a recognized force in fatigue monitoring technology and was the first to market as an OEM-independent in that field.
"The acquisition solidifies Hexagon's position as the leader in mine safety and enhances our integrated life-of-mine portfolio."
The demand for mining safety solutions is increasing faster than for any other area of technology.
Weiss added: "Guardvant's knowledge base integrated with our own safety portfolio helps us respond to this demand. It means greater protection for our customers' assets and real peace of mind when it comes to getting everyone home safely."
Guardvant CEO Sergio Blacutt said:  "Hexagon shares our commitment to safety and are in the unique position of delivering life-of-mine solutions across a broad technology portfolio. We are looking forward to being part of a team that is changing the game for the mining industry."
Currently, Guardvant equips almost 5,000 mining vehicles with fatigue and awareness detection technology.
Hexagon is a provider of digital solutions that create Autonomous Connected Ecosystems (ACE), a state where data is linked seamlessly through the convergence of the physical world with the digital, and intelligence is built-in to all processes.
Hexagon's solutions leverage expertise in sensor technologies, software, and data orchestration to create Smart Digital Realities that boost productivity and quality across manufacturing, infrastructure, safety and mobility applications.
Hexagon has around 18,000 employees in 50 countries and net sales of around €3.5bn.
Mining Technology's Mining Safety content is supported by USA mining safety specialists Carroll Technologies Group.