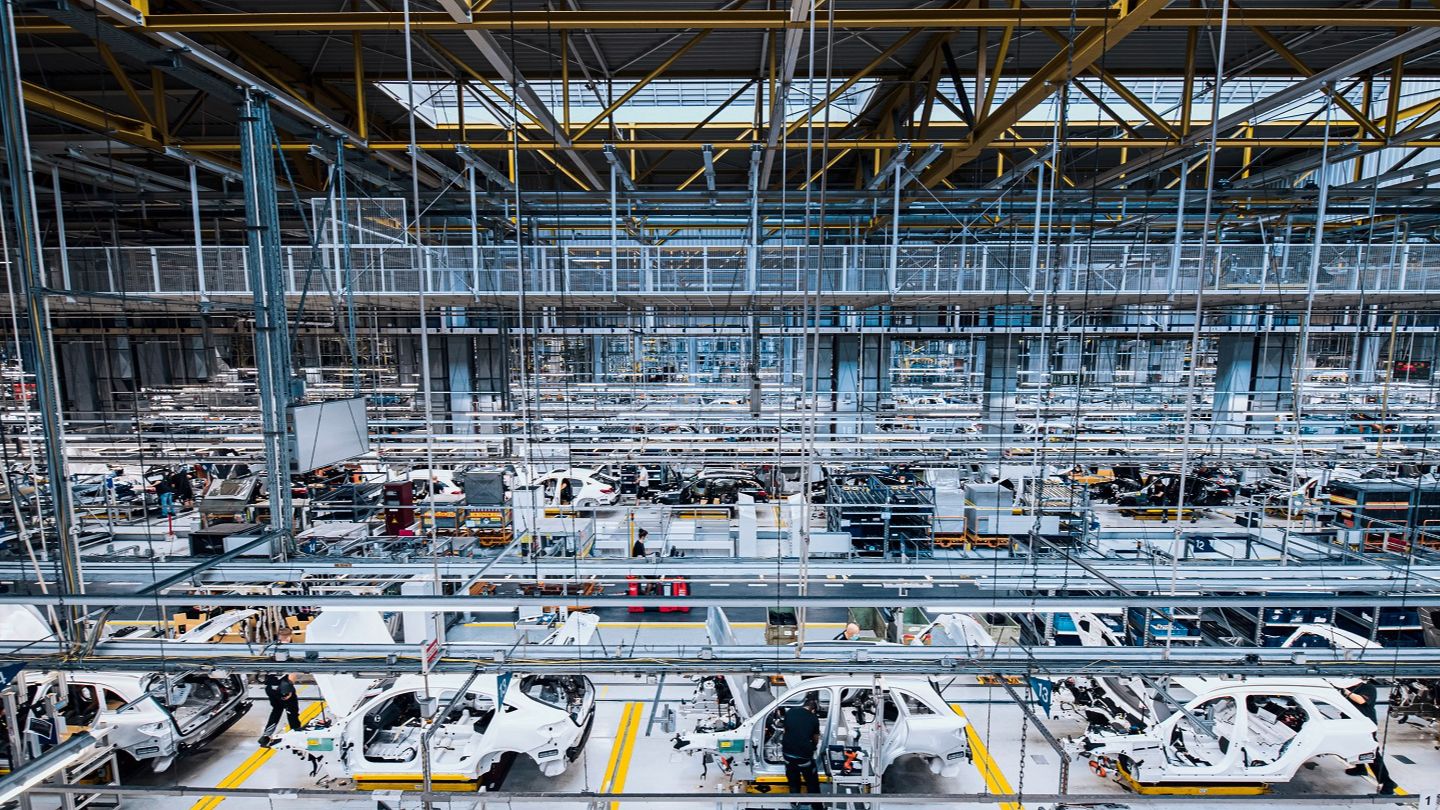 Swedish company H2 Green Steel (H2GS) has reached an agreement with Mercedes-Benz to supply nearly 50,000 tonnes of almost CO₂-free steel annually for the luxury carmaker's European operations.
The German automaker and H2GS also signed a memorandum of understanding (MoU) to set up a supply chain in North America.
H2GS claims to produce almost CO₂-free steel through a new manufacturing process at its iron and steel plant in Boden in northern Sweden.
In contrast, traditional methods use blast furnaces, which emit an average of more than two tonnes of CO₂ per tonne of steel produced.
H2GS said that it uses hydrogen and electricity from 100% renewable energy sources instead of coking coal for steel production.
The hydrogen serves as reduction gas, which releases and binds with oxygen from iron ore. Hence, the process does not release any CO₂, but instead water vapour.
H2GS plans to begin its first production in 2025. It aims to achieve a footprint of 0.4 tonnes of CO₂ per tonne of steel at the start of supply.
Mercedes-Benz acquired a stake in the Swedish company in 2021.
In North America, the two companies now plan to establish a supply chain for green steel for Mercedes-Benz's local manufacturing.
Mercedes-Benz Group chief technology officer, development & procurement, board of management member Markus Schäfer said: "With the supply deal of around 50,000 tonnes almost CO₂-free steel from H2 Green Steel for our manufacturing plants in Europe, Mercedes-Benz and H2 Green Steel are accelerating the creation of a decarbonised, regional and resilient steel supply chain.
"At the same time, we are taking our partnership to the next level with the aim of establishing a sustainable steel supply chain in North America, another important step towards making the auto industry more resilient and sustainable."
The automaker is working with its suppliers to attain a carbon-neutral supply chain from 2039 at the earliest.
In order to reach the goal, the company is retooling its supply chain to prevent and reduce CO₂ emissions, rather than offsetting them.
By introducing scrap steel in four of its models, it expects to reduce related emissions by more than 60%.
Recently, Mercedes-Benz announced plans to use up to 70% carbon-reduced aluminium, as the lightweight material is important in electric vehicles.