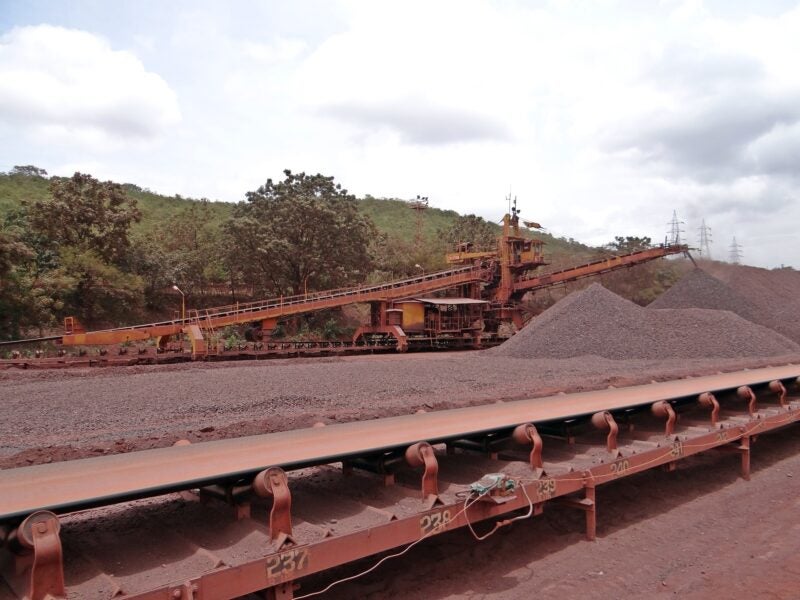 Guinea's ruling junta has signed an agreement with Rio Tinto and its partners, after settling infrastructure disputes, to restart activities at the Simandou iron ore deposit, reported Reuters.
Guinea Mines Minister Moussa Magassouba was cited by the news agency as saying on state television that the framework agreement had been signed between the government and companies involved in the project, including Rio Tinto, the Aluminium Corp of China (Chinalco) and the Chinese-backed SMB-Winning consortium.
This agreement involves the development of a 670km railway from the Simandou site to a new deepwater port. This is estimated to cost about $15bn, Magassouba said.
The government owns 15% stakes in the rail, port and mines.
Upon completion, the new infrastructure would become Guinean state property.
SMB-Winning consortium board chairman Fadi Wazni was cited by the news agency as saying: "This framework agreement will allow the joint development of this gigantic project…and allow the acceleration of the process and a resumption of work."
Magassouba expects the infrastructure projects to be completed by December 2024 with commercial production to start by 31 March 2025.
Rio Tinto copper head Bold Baatar said: "The framework clearly outlines the key principles for all parties to work together on the co-development of infrastructure and sets out how the project will be built to international environmental, social, and governance standards."
The deal comes days after the order by Guinea interim president Mamady Doumbouya to cease all activities at the deposit, seeking clarification on how the mine would preserve national interests.
According to estimates, the Simandou deposit holds more four billion tonnes of ore, making it the largest known deposit of its kind.
Once fully operational, the project is expected to have a 100 million tonnes per annum (Mtpa) iron ore production capacity.
However, the mine has been entirely untapped even after decades of its discovery due to political instability and legal disputes.
Rio Tinto currently owns a 45% stake in Blocks 3 and 4 of Simandou deposit whereas Chinalco and Guinea's Government own 40% and 15% stakes respectively.
The SMB Winning Consortium controls Blocks 1 and 2 of the Simandou project.