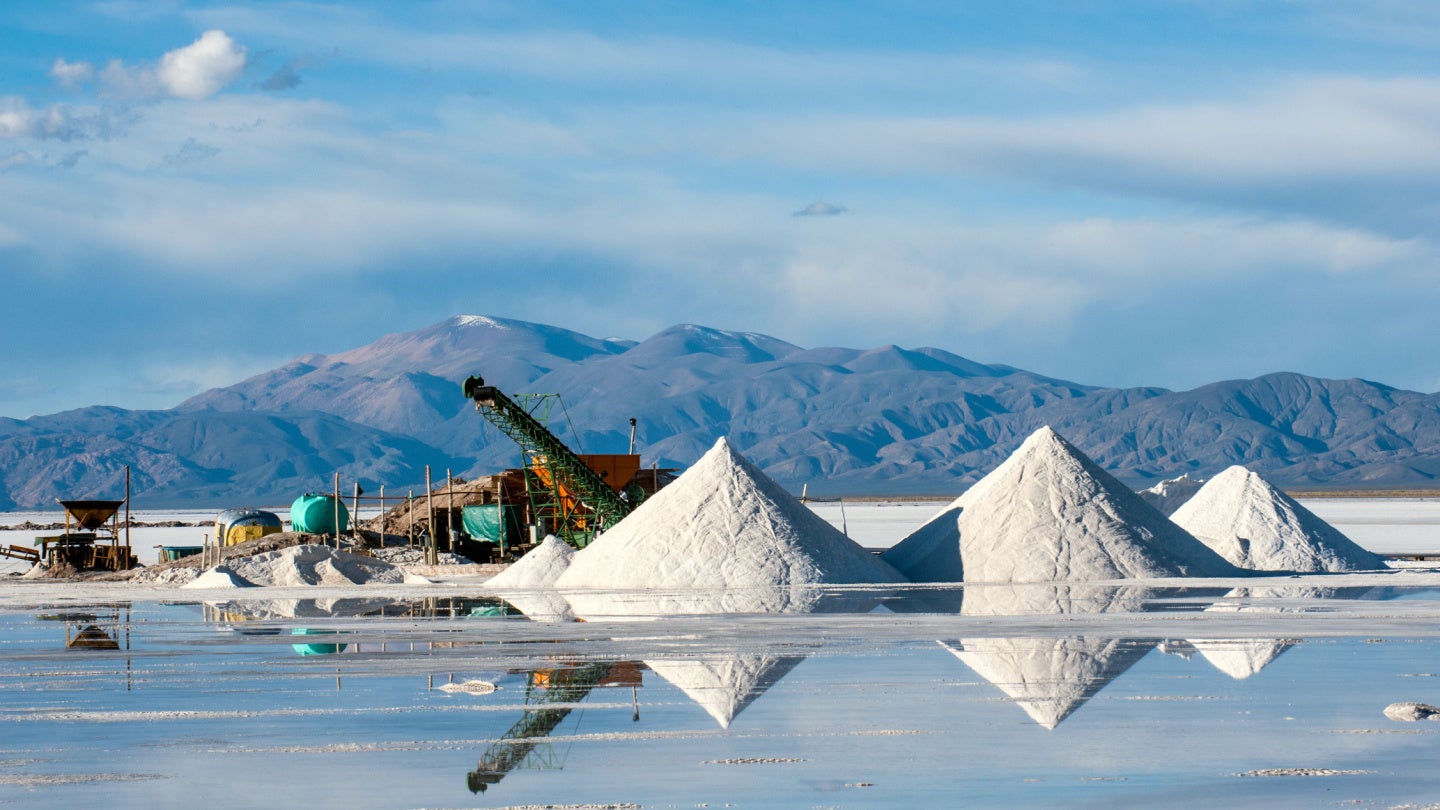 Canada-based exploration company Green Shift Commodities (GCOM) has concluded the deal to purchase a 25% stake in Argentinean lithium exploration company Pampa Litio from New Peak Metals.
Pampa Litio explores the Pampean Ranges for hard rock, spodumene-bearing pegmatites.
Green Shift purchased the stake by offering C$150m ($111.6m) in cash and 535,714 of its shares at C$0.14 apiece.
The shares issued for the acquisition are subject to a hold period of four months and one day from the date of issuance.
The company said that there was no finders' fee in connection with the acquisition and New Peak will be an arms-length party with respect to the company.
Pampa Litio was created by geologists in Argentina looking for hard rock, lithium-bearing pegmatites, particularly within the province of San Luis.
Pampa Litio has so far applied for four exploration titles totalling 34,300 hectares in the province.
The Pampean Ranges host several granitic pegmatites with historic mineral resources that were mined for the past 90 years.
The ranges have produced beryllium, feldspar, lithium, mica, quartz, rubidium, tantalum and tungsten.
New Peak acquired a stake in the Mineral Exploration Tenements of Pampa Litio and also conducted several early stage exploration programmes.
By acquiring the stake from New Peak, Green Shift aims to continue the exploration in a highly prospective region.
Announcing the deal in March, Green Shift Commodities CEO and director Trumbull Fisher said: "We are pleased to announce this transaction, which provides GCOM with exposure to a second hard rock lithium project in Argentina, following the recent acquisition of the Rio Negro project.
"Argentina is well known as a top-tier jurisdiction for lithium brine projects; however, is lesser known for its hard rock potential. Increasingly, and for good reason, hard rock lithium assets are gaining favour amongst the investment community thanks to recent standout successes in Australia, Canada and Brazil. Argentina's hard rock potential is sizeable and relatively untapped as of yet.
"Now, with a second project in our portfolio, and a dedicated in-country geological team with decades of experience in hard rock lithium exploration, we believe GCOM is well positioned as a first mover in Argentina and we are excited about the potential of both projects."