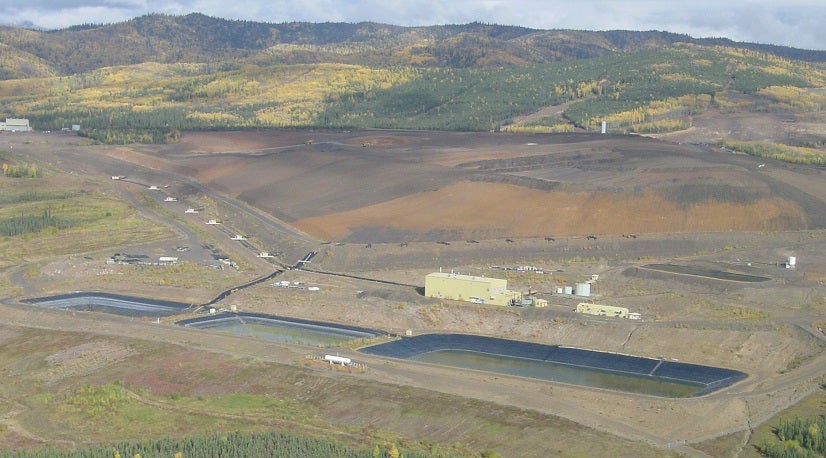 Golden Predator Mining has formally notified the Yukon Government of the restart of the Brewery Creek Mine production phase following its temporary closure stage.
The notice formally advised the government on the commencement of development and production works on the mine.
Following government acceptance, Golden Predator is now authorised to restart mining activities that are in line with the previously approved mine plans.
Located in Yukon, Canada, the Brewery Creek mine is a fully licensed past-producing gold mine. The existing infrastructure of the mine allows the company to restart mining activities quickly.
In addition to the formal restart notice required under the Quartz Mining Act, the company has updated the Yukon Government about its reactivation plan outlining development activities.
Heavy equipment has been mobilised to the Brewery Creek mine and activities pertaining to road overhauling have commenced.
A Golden Predator spokesperson said: "All notices and plans are provided in advance to the Tr'ondëk Hwëch' in First Nation in keeping with the company's efforts to meet and exceed industry standards for engagement, information sharing and its socio-economic accord for the Brewery Creek Mine."
Brewery Creek mine is an open pit/heap leach mine, which was temporarily suspended in 2002 due to gold prices falling below $300/oz.
The 180km2 property is located 55km east of Dawson City and is accessible throughout the year by paved gravel roads.
The company conducted three years of exploration from 2010 to 2013 on the Brewery Creek project.
Golden Predator is advancing this past-producing project, with established resources grading more than 1.0g/t of gold.