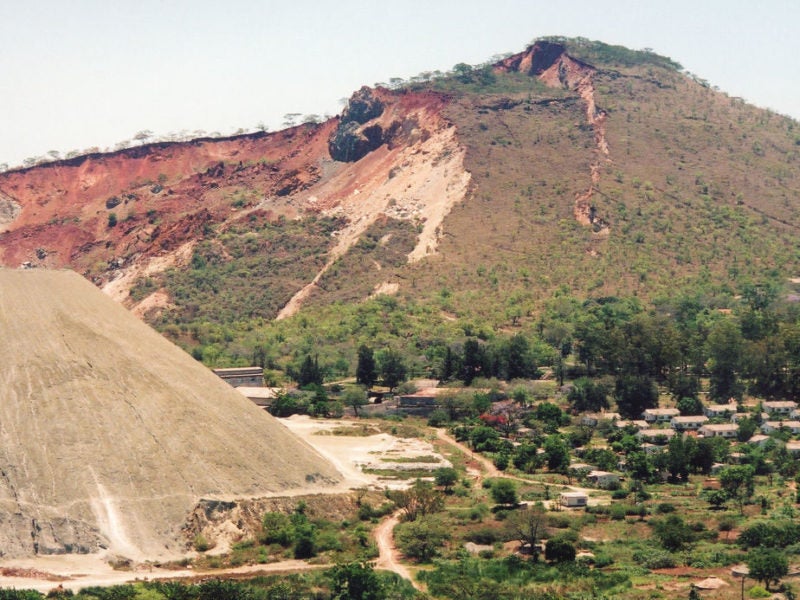 Zimbabwean officials have confirmed that an explosion that hit the Jumbo gold mine in the northern province of Mazowe, killed eight artisanal miners and injured a further two.
A team of 11 illegal miners are believed to have entered the mine on Sunday in search of gold deposits, as part of a recent gold rush following the discovery of the precious metal in the region. An entirely separate group of illegal miners detonated explosives close to the surface without informing the team of 11 working deeper in the mine, and while one of the workers was able to walk away unscathed, the other ten were killed or injured by the explosion.
"These guys were 11 when they entered the mine and were coming from level two, when they were now at level nine another team blew their explosive without informing them which is a rare incident here at Jumbo teams usually communicate," witness Gift Zororo told national newspaper Newsday. "But unfortunately eight people died on the spot while two were seriously injured and taken to hospital."
The two injured miners are recovering at Concession hospital, where they were said to be in a "critical condition" by police spokesperson Petros Masikati.
According to mines and mining development minister Winston Chitando, Zimbabwe has around 1.5 million illegal miners, although just 25,000 are registered with the government, meaning much of the industry's practices, personnel and safety compliance are unknown.
The country's gold sector is increasingly reliant on artisanal mining, with the industry's contribution to gold production increasing from 13.2 tonnes in 2017 to 21.7 tonnes in 2018. However, the safety performance of the sector remains poor, with 23 miners killed during a dam collapse in February of this year, and many are hopeful that an upcoming update to the country's mining law will see artisanal operations integrated into the Zimbabwean mining sector, and required to comply with its regulations.
An updated law is particularly important considering recent discoveries, such as the uncovering of gold in Mazowe. Newsday described a small gold rush in the province, claiming that 1,000 people have flocked to the region in search of gold. The national government has been slow in awarding mining permits in the region, encouraging illegal miners to take advantage of the gold deposits before large-scale mining companies can stake a claim to the metal.